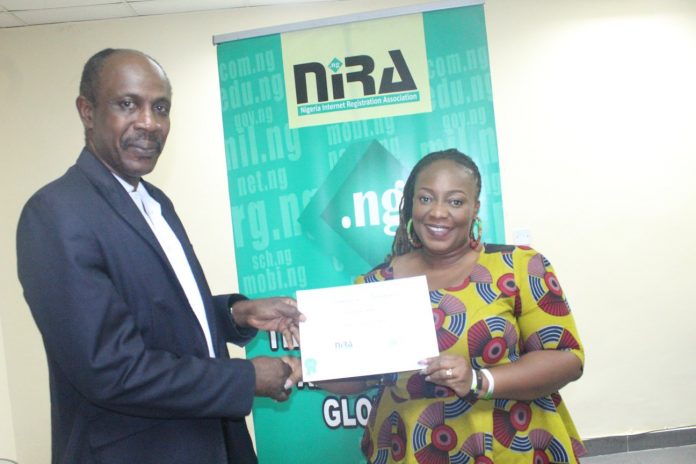 The President of the Nigeria Internet Registration Association (NiRA), Reverend Sunday Folayan, has erased the misconception about the dot ng domain name, stating that it is not expensive.
Reverend Folayan, who gave this remark yesterday at the first edition of the NiRA's Bloggers Summit in Lagos said: "if you can't afford a .ng domain, you can settle for a .com.ng, which is remarkably cheaper." He added that there are registrars who sell the dot ng domain for about N9,000 and that only the premium domain names like hotel.ng may appear to be more expensive.
According to the President, the Registry has registered over 140,000 domain names to date.
He said that the Bloggers Summit has been conceived as a vehicle for increasing the avenue for networking among bloggers, creating an environment to promote responsible blogging in this era of fake news and hate speeches.
Also speaking at the event, the Editor-in-Chief of legit.ng, (formerly naij.com), Bayo Olupohunda emphasised the need for originality in news reporting, stating that copying and using other people's contents online without giving full acknowledgement is unethical and it may bring about low website ranking.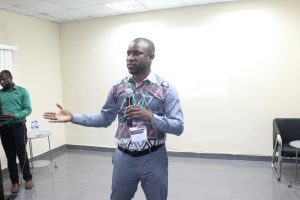 He further spoke on powerful content creation, stating that the main thing is to tell your own story in a very ordinary way. "In the Nigerian blogosphere, a lot of people are replicating what others are doing over and over again. You have to really research where others are not playing, so you can play there."
In his remarks, James C. Nwabueze of TF Host called on Nigerians to invest in Nigeria and grow the naira. He explained that 98.7% of .ng domains registered by Nigerians and non-Nigerians are paid for in other countries like US and UK. Only 1.3% of the total .ng domains are domiciled in the country, according to statistics from NiRA.
Reverend Folayan in his closing remarks said: "We believe that this summit will lead to an increase in the uptake of .ng based on the better understanding of what NiRA is, What it does, and how it can better serve the needs of bloggers and the larger society."