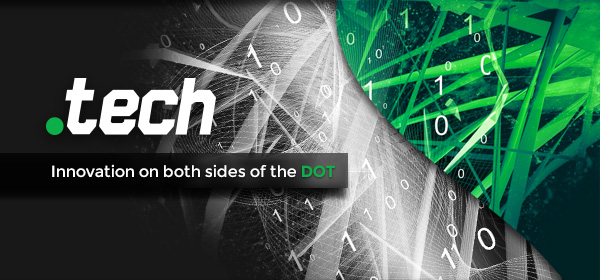 Tech, Business, travel, sex, relationships, work, religion, politics etc all have new generic top-level domain (gTLD) extensions related to them.
With the hundreds of new domain extension of existence today, choosing one that fits one's niche perfectly is no longer a challenge. There is a domain extension for just about every sphere of human endeavours.
While there are quite a number of new domain extensions related to the field of technology, none fits better than .tech (pronounced dot tech). Not only is it short, but it also captures the essence of the tech industry in its very presence.
A good number of tech-related startups have already made good progress in terms of launching their products and raising capital for scaling further.
Current usage of .tech domains
At the time of writing, there are about 210,000 registered .tech domain names with popular ones including:
wikihow.tech – a wiki that focuses on technology topics
beget.tech – used by a Russian web hosting firm
pagalworld.tech – a music & video search engine
freeload.tech – mp3 search
ces.tech – Consumer Electronics Show
shadow.tech – gaming hardware/software retailer
dealsource.tech – PC hardware and parts retailer
minto.tech – a Japanese tech portal
elego.tech
yuetu.tech
keyaki.tech
greatmacsoft.tech
sia.tech – a cloud storage provider
primis.tech – a video CDN service provider
essensys.tech – a British IT company
inv.tech
umap.tech
luxor.tech
gomovies.tech
chudo.tech
Why make use of a .tech domain
.tech is focused on the technology industry
Availability of names: millions of excellent domain names are available without you having make-up lengthy phrases to find an ideal domain under the older domain extensions.
Short and Relevant: what could be more excellent for a domain name than combining a short word or phrase with .tech?
This would translate into a memorable domain name that is faster to recall.
In essence, this makes for smarter branding.
You can secure your .tech domain name from Web4Africa today. Web4Africa is an ICANN accredited domain name registrar that is certified to offer .tech domains.