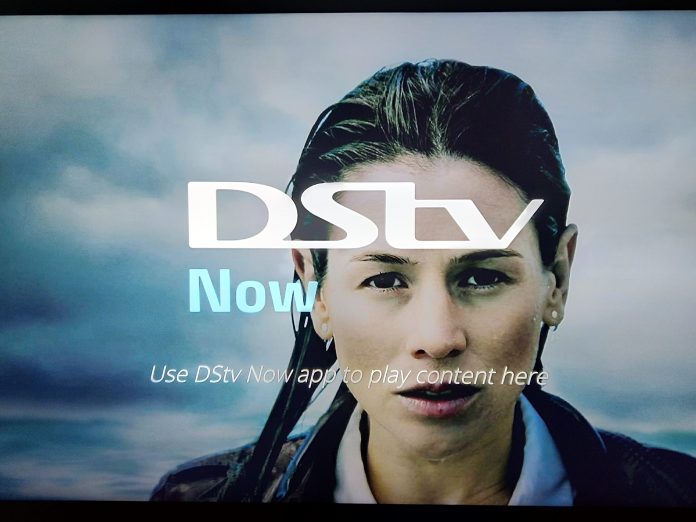 A few live TV channels and catch-up video content are available for free, on MultiChoice's streaming service, DStv Now, and have been for some time – to non-active subscribers in South Africa.
DStv Now with a regular subscription across Africa
DStv Now typically enables an active DStv subscriber in any African country to enjoy most of their regular content based on their subscription bouquet from their mobile device.
They can:
Live stream most channels;
Catch Up on a selection of the most popular shows, sport, and movies;
Download up to 25 videos on Catch Up to watch offline later across up to 4 devices;
enable a restricted viewing environment with PIN controlled access to offer a safe environment for minors on DStv Kids;
Access the full 8-day TV Guide and set reminders to plan to view;
Set remote recordings for their Internet-connected DStv Explora;
View their DStv account balance, statements and clear error codes on their decoder(s). This specific feature is available in South Africa only.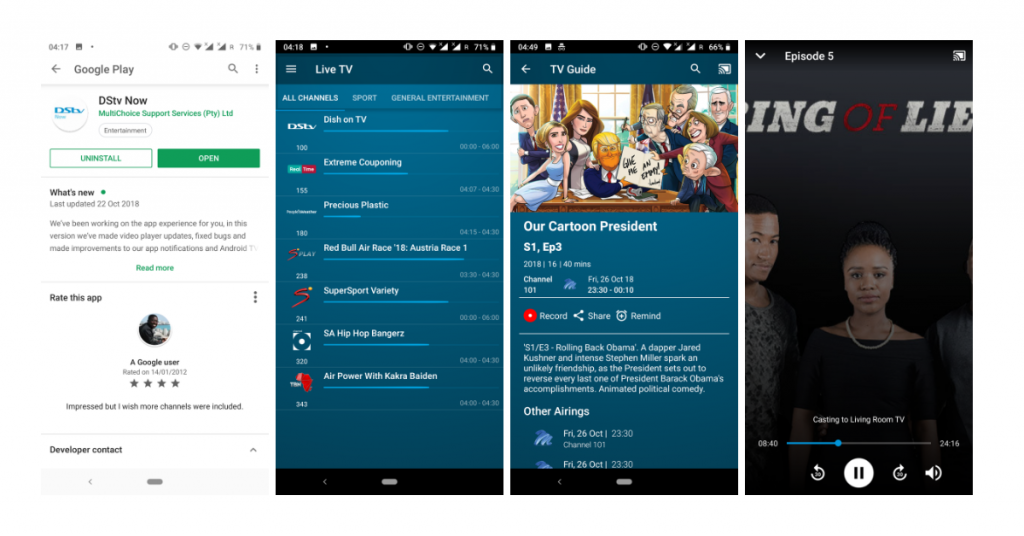 Free Streaming in South Africa
Non-active subscribers or non-subscribers in South Africa can download the DStv Now app, register and watch a selection of free live streaming channels and video on their smartphone or tablet.
The free Live TV channels and their channel numbers available in South Africa presently are:
100. DStv on TV: this is the regular free channel on TV that promotes on-going programming on DStv.
155. Real Time: a reality TV channel owned by Discovery EMEA.
180. People's Weather: a channel broadcasting content related to climate, environment and weather.
238. SuperSport Play: a stripped-down summary of sports activities. It occasionally offers live sporting events.
241. SuperSport Events: another sports channel.
320. Channel O: A music video channel.
343. TBN Africa: A Christian TV channel.
The TV Guide features programming schedule and other details of all the active DStv channels.
Dozens of Catch Up content are also available. They are categorized into Series, Movies, Kids, Sports, Show and Actuality. The content is mainly from regular channels like TBN Africa, Mzanzi Magic, SuperSport 1, PBS Kids, and History Channel.
Free DStv on TV
One can enjoy the free DStv Now programming on TV when using an Android smartphone or tablet, via a Google Cast device.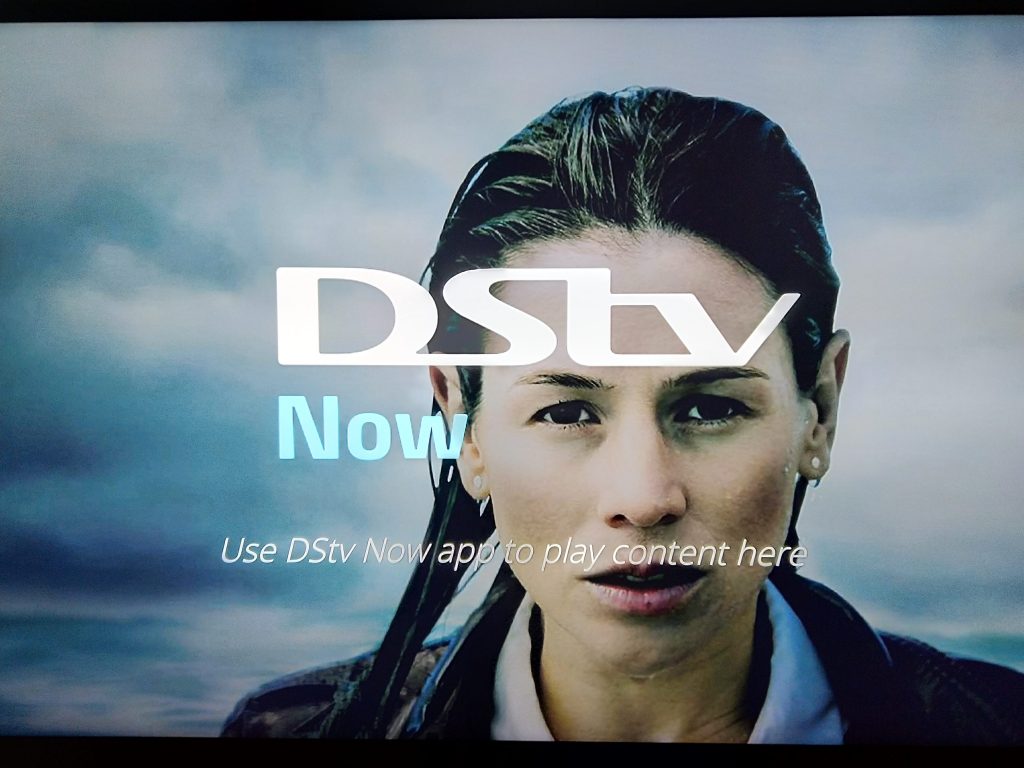 While none of the live DStv channels is in HD, many of the catch-up programmes monitored so far were in High Definition.
Though it is safe to assume that the limited free content would also be available via DStv Now apps on the Apple TV and Android TV devices respectively, this has not been tested by TECH dot AFRICA.
One can conclude DStv Now would enjoy more patronage, especially with the imminent shutdown of the good-old DStv Mobile.