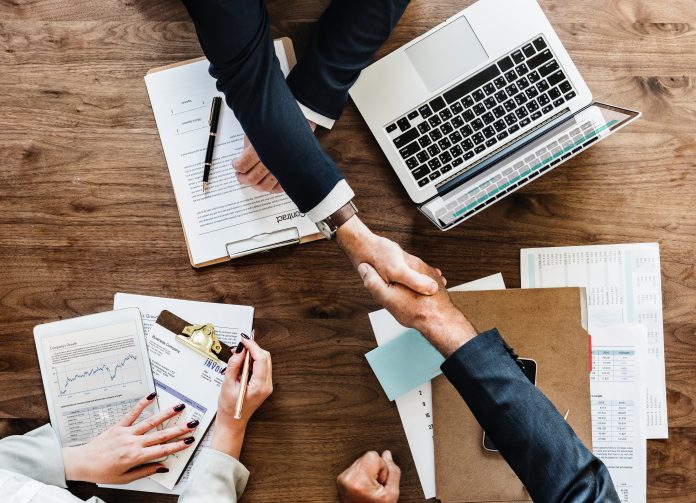 Domain Name Extensions, also known as Top Level Domains or TLDs, are the suffixes or the last part of a domain name – the letters that come after the dot to the right of any domain name. For example, most URL addresses end with .com – this is an example of a domain extension or TLD.
New top-level domains are introduced by a body known as the Internet Corporation for Assigned Names and Numbers (ICANN), which is also in charge of domain names and IP addresses. ICANN does this with the help of the Internet Assigned Numbers Authority (IANA), which is in charge of assigning the operators of TLDs.
Benefits of registering a new Domain Extension
Availability: As they are new domain extensions, the best phrases and words are still available. You can find a short, memorable domain name that could cost thousands of US Dollars if you went for it with a legacy extension like .com. For instance, chances of you getting sports.com domain right now are pretty slim.
Price:  Let's assume the owner of the sports.com you are so passionate about is willing to sell, be rest assured, it would not come cheap. Registering it under a new domain extension could be very affordable; assuming the domain registry is not offering the particular domain at a premium price.
Branding and shorter URLs: You can improve brand recall with a shorter domain name. For example, anchor.host is featured as the top result for a Google search for 'anchor host' and the company, Anchor Hosting, a WordPress hosting and maintenance expert, has ditched the longer www.anchorhost.com
Get identified as a local business: Depending on your target audience and whether you want to maintain a local image as you expand into new areas, you can choose a generic TLD that is specific to your city or continent such as .nyc for the US city of New York, .london for the global business hub of London, .paris for the French capital city as well as .joburg, .capetown, .durban for the South African Cities of Johannesburg, Cape Town, Durban respectively. They not only fit into your brand but are potentially easy to remember. The Eiffel tower, for example, has moved it's official page to www.toureiffel.paris.
Getting ahead of others: The new domain extensions are still in their early days but demand is likely to become greater as time goes on. Getting into the new TLD game now and registering names relevant to your business will keep others from grabbing them later, potentially much to your frustration.
Phases of new Top Level Domains (TLDs)
Each domain extension would typically become available in these phases, depending on the individual extension. These phases are:
Trademark Priority trademark priority: All TLDs will have an initial period, called a Trademark Priority (Sunrise), to give trademark holders the first and highest priority to acquire domains in the new TLDs. This is to prevent any domain squatting or other legal issues. We will have 30 days notice before this period begins for each TLD.
Priority Registration priority registration: Traditionally known as Landrush, this is a period of advanced domain registration, following the Trademark Priority (Sunrise), before becoming generally available. This gives eager registrants and organizations, that don't have trademarks, an early opportunity to secure a domain in a new TLD. This phase may not occur with all TLDs.
Fast pass: The Fast Pass moves a registration to the very beginning of the traditional first-come-first-serve sequence (General Availability) so the domain is most likely to be successfully registered. A Fast Pass is particularly valuable if there is no Priority Registration for a specific domain.
General Availability: First-come, first-serve! In General Availability the domains are open to the public and all registrations are processed as they are received.
10 most popular new gTLDs
.top: .top was officially delegated in ICANN's New gTLD Program on August 4, 2014. The extension is managed and operated by the .top registry, and can be registered by anyone since November 18, 2014.
.loan: .loan is a TLD delegated in ICANN's New gTLD Program. Famous Four Media (dot Loan Limited) manages the TLD and is its Registry. The proposed application succeeded and was delegated to the Root Zone on 25 March 2015. With a .loan domain, anyone that is in the business of loaning people money can differentiate themselves from the competition with a domain that is memorable and easy to find.
.xyz: .xyz was proposed in ICANN's New generic top-level domain (gTLD) Program, and became available to the general public on June 2, 2014.
.club: .club was proposed in ICANN's new generic top-level domain (gTLD) program, and became available to the general public on May 7, 2014.
.online: Since its launch in 2015, .online has become one of the most sought-after gTLDs in the world. Registered in over 230 countries, the .online domain extension has experienced incredible traction, becoming a true star of the new gTLD programme
.vip: .vip was delegated in ICANN's New gTLD Program. After an ICANN auction that occurred in September 2014, Top Level Domain Holdings (TLDH) became the only applicant for the TLD. DotVIP was delegated to the Root Zone 25 November 2015.
.shop: .shop was launched in September 2016. GMO Registry became the registry operator after prevailing in an ICANN public auction in January 2016.
.win: .win is delegated in ICANN's New gTLD Program. Famous Four Media (First Registry Limited) manages the TLD and is its Registry. The proposed application succeeded and was delegated to the Root Zone on 26 March 2015.
.site: .site is delegated to the Root Zone in ICANN's New gTLD Program on 16 March 2015. Its registry operator is Radix (DotSite).
.ltd: .ltd is a gTLD delegated to the Root Zone in ICANN's New gTLD Program. Donuts manages the gTLD and its registry. Donuts remained applicant for the string after an assumed private auction in Summer 2014. The string was successfully delegated on 23 September 2015.
The Most Common Domain Extensions
.com (commercial): This is the most popular extension that has grown to be synonymous with the internet. It was originally intended for commercial entities, but it is now unrestricted and can be registered for any purpose.
.biz (business): This domain extension is meant for businesses. A lot of preferred domain names were taken up in the .com top-level domain, so .biz was created as an alternative.
.org (organization): This is a top-level domain just like .com. Initially, it was for non-profit organizations and charities but it can now be registered by anyone.
.net (network): .net has become an alternative to .com, although it was initially meant for network infrastructure use.