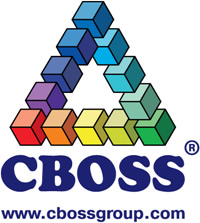 CBOSSnrtrde will enable telecommunications companies to fulfill recommendations of the GSM Association and minimize losses associated with roaming fraud.
Near Real Time Roaming Data Exchange (NRTRDE) is a modern tool to help mobile phone operators reduce losses caused by fraudulent behavior in roaming. The implementation of NRTRDE as an obligatory technology for all GSMA members shall be performed on October 1, 2008.
According to Fraud Forum's estimates, NRTRDE provides 90% reduction in losses from roaming fraud as compared to the out-of-date and ineffective High Usage Report (HUR) technology. NRTRDE requires operators to send roaming data to partners with a less than 4 hour delay (the GSMA recommends 5-15 minutes), which speeds up roamer activity reporting and, consequently, minimizes roaming fraud. The sent data shall include key information on the roaming call. Timely received data can be timely analyzed by roaming partners to detect and eliminate fraud, e.g., by disconnecting an indebted subscriber.
Switching to NRTRDE, mobile operators improve their image in the eyes of roaming partners. A better image attracts more partners, which will eventually result in higher revenues. According to the GSMA, the key drivers behind revenue-generating roaming are more roamers and more roaming calls in NRTRDE-enabled networks.
CBOSSnrtrde provides a full range of options for end-to-end automation of interaction with roaming partners. CBOSSnrtrdeOut enables NRTRDE file generation, statistics collection, and cdr delivery reports. CBOSSnrtrdeIn implements downloading and validation of the received data. CBOSSnrtrdeInPrecharge controls fraud, prevents wrongful disconnection of subscribers, and delivers charge information to the prepaid platform. CBOSSnrtrdeInSplit automatically downloads NRTRDE files and separates records belonging to local exchange carriers (LECs) and interexchange carriers (IXCs).
CBOSSnrtrde provides a host of benefits including storage of statistics and fully automated operation and recovery without sending duplicated records to partners. The system is seamlessly integrated with CBOSSbcc, which, coupled with timely delivery of NRTRDE files, guarantees maximum reduction of losses caused by roaming fraud.
In the age of globalization, national and international roaming services are integral part of any mobile service package. With CBOSSnrtrde, telecommunications companies will easily comply with the GSMA's requirements and increase mobile roaming revenues.
About CBOSS
CBOSS Corporation is a world leader in the development of innovative convergent IT solutions for end-to-end automation of telecommunications enterprises, delivering a competitive edge to telecoms on all inhabited continents.
CBOSS Corporation offers the full range of equipment, system and application software and professional services, including consulting, turnkey implementation, technical support, staff training and IT outsourcing, providing telcos with guaranteed operations quality while minimizing operational and capital expenditures.
CBOSS can supply operators, service providers and MVNOs with all components of IT infrastructure and/or services, as well as with full-scale outsourcing options, providing a reliable single point of responsibility.