The following was what I extracted from a presentation as a part of Internet Governance Forum (IGF) Accra Remote Hub Participation.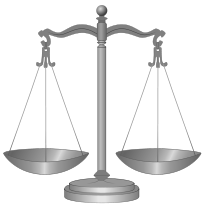 Cyber crime in Ghana: How to tackle the menace as presented by Charles Nelson of "Youth Against Cyber Crime".
Cybercrime can be described as crime perpetrated  by the assistance, use of and enabling of technology and tools of technology.
Types:
Fraud – huge and wide subject. 95% of cybercrime in Ghana is fraud related. Other forms are very minute.
Extortion – cashing on hacks
Data theft – has resemblance to hacking but usually perpetrated by an insider
Piracy – music piracy is becoming prevalent in Ghana and affecting the music industry adversely
Email scams – unsolicited emails soliciting for funds
Hacking – gaining unauthorized accessed to systems
Background – Cybercrime in Ghana
When did it start?
In the early 1970s to 1980s the penpals hobby took a new twist. Some started patromizing fetish priests to influence their pen pals for more gifts, money, photos etc.
This phenomenon was scaled by 419 in 1990s with coming in of the Liberian refugees.
From 2000 upwards Ghanaian  419 recruits have started their own small scale operations.
Entry of the Internet boosted the scams tremendously
When did it cross the line?
In 2004 the police started raiding cafes and inward remittance collection points ostensibly to arrest fraud boys, following on the heels of the EFCC arrest ins in Nigeria.
The thinking then by their Ghanaian counterparts was to seek protection with witchdoctors and other mediums to avoid detection and arrest.
SAKAWA
What is Sakawa?
CyberCrime + Metaphysical powers. Etymology: "Mallam Isa Kawa" meaning Mallam Isa's ring. It is believed the first form of this crime done with a scammer patronizing one Mallam Isa in Swedru. The scammers go into occultism for protection and fortification.
Who and who are involved?
Unemployed, employed (example: bank staff collaborators), students, politicians (provide protection), pastors, business professionals with ages ranging between 18 and 30 years.
What is the motivation for the involvement?
Lack of job opportunities or decent employment
Quick money syndrome
"Reparation"
Experiment/Unguided adventure
Peer pressure
Mitigating measures
At international level – several measures are being taken but the battle is nowhere near won
At Government level – electronic transactions act (ETA) passed by Parliament of Ghana to enable prosecution of cyber crime related offences
Family level
Civil Society level
Individual level
Feel free to join the debate on how to tackle the menace of cyber crime in Ghana.