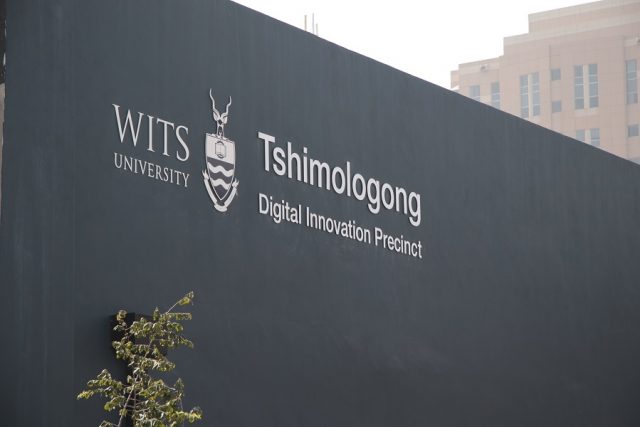 Tshimologong Digital Innovation Precinct, a digital content innovation hub founded by Wits University, has launched a Digital Content Hub, an incubator of innovative and creative audio-visual content, in partnership with Agence Française de Développement (AFD) and the French Institute of South Africa (IFAS).
Established in 2016 in Braamfontein, Johannesburg, Tshimologong Digital Innovation Precinct incubates digital entrepreneurs and grows the skills pipeline for the digital economy through collaboration with academia, corporates, government and entrepreneurs.
A three-year EUR 950, 000 (R 14,500,000) grant from AFD will enable Tshimologong to expand its activities to incorporate audiovisual content creation (animation, virtual reality, augmented reality, mixed reality, holograms, 360° video, web content, video games, applications, web series and music).
It's a French African affair tonight at launch of Digital Content Hub as part of Tshimologong Precinct.Looking at the intergration of the Arts as major player in industry 4.0.@TshimologongIT @FrenchEmbassyZA@DigiLabAfrica @IF_SouthAfrica @AFD_en pic.twitter.com/VB5HXwQECQ

— Tshimologong Precinct (@TshimologongIT) July 9, 2018
This Digital Content Hub will be based at the Precinct in Braamfontein and managed by Tshimologong in collaboration with key players in the multimedia and cultural and creative industries sector in France.
According to Tshimologong Precinct CEO, Lesley Williams: "We need this kind of partnership for much-needed skills development in the country. This partnership will further create market access between French companies and South African startups, driving investment opportunities for digital content businesses. It is a win-win for all involved and Tshimologong is excited to work with both the AFD and IFAS."
AFD, by financing the Digital Content Hub, is proud to be associated with Tshimologong Digital Innovation Precinct, and in doing so, it puts innovation and creative industries in the heart of its mission in South Africa", said Martha Stein-Sochas, AFD Southern Africa Regional Director.
The idea of establishing a Digital Content Hub was born from an existing collaboration between Tshimologong and Digital Lab Africa, an initiative launched by IFAS in 2016 to support African start-ups creating multimedia content to realise their projects with the support of French and African studios, producers, broadcasters, distributors, experts. Tshimologong and IFAS have thus joined forces to integrate the existing Digital Lab Africa system within a new Digital Content Hub physical incubator project.
"The Digital Content Hub ensures the longevity of the Digital Lab Africa and its capacity to develop in Tshimologong, the prestigious South African innovation cluster. The positioning of a Franco-South African partnership in the heart of Johannesburg is an asset for the development of ICT in Africa while fostering opportunities to collaborate between our two markets and enhancing French expertise. It is fully in keeping with the Embassy's innovation strategy, which favours partnerships between French and South African ecosystems", said Ambassador of France to South Africa, H.E. Mr. Christophe Farnaud.
The new content incubator project will include training modules focused on content development in Tshimologong's Skills Development Academy; French institutions will support Tshimologong in developing new curricula, training trainers and arranging exchanges of staff and students between France and South Africa; the introduction of a two-year skills development programme focused on gaming and animation in order to develop a skills pipeline for the creative and digital economy; and the integration of Digital Labs Africa into Tshimologong's existing start-up incubation programme.
By 2021, Tshimologong is expected to have fully incorporated digital content development into its activities in a self-sustainable manner.