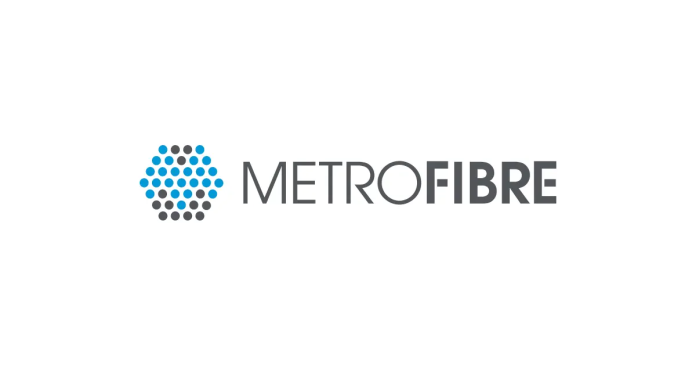 South African fibre network operator, MetroFibre Networx, has announced a significant upgrade of line speeds on its FTTH (fibre to the home) packages. The company is aiming to make quality fibre internet access, and real fibre speeds ubiquitous and accessible to all South Africans. The upgrade will give South Africans an edge in connectivity, not only in terms of line speeds but also in the rapidly growing number of devices that are connected to home networks at any one time.
The speed upgrades will be implemented for existing MetroFibre direct FTTH 50 Mbps and 100 Mbps customers, who will enjoy a massive '5x Up' on their current speeds at no extra charge. The upgrades will also include significant price cuts for customers on its 500Mbps and 1Gig packages. The upgrades will first be rolled out to existing loyal customers, with further major announcements for new customers expected towards the end of March 2023. In addition to direct customers, ISP and reseller customers will also receive upgrades and price reductions on a number of packages.
Furthermore, MetroFibre aims to expand access to fibre internet in underserved areas where fibre has traditionally been out of reach, and consumers have relied on costly mobile data. The company's existing time-based, pay-as-you-go MetroConnect 20Mbps product will be expanded to emerging markets, with plans to roll out nationally.
Jan-Jan Bezuidenhout, CEO of MetroFibre Networx, said that the company's upgrade to faster line speeds would significantly benefit customers, especially those on the standard 50Mbps and 100Mbps speeds. "This overhaul brings real fibre speeds to customers at a cost and quality that is unrivalled in the market. Connectivity has become as important as household utilities such as electricity and water and is fundamental to so many aspects of daily living – remote work, online meetings, security, cloud computing, transacting, education and learning, entertainment, streaming, gaming and more. Fibre is the best value for money and quality, with uncapped solutions to meet the needs of every family member at home. It's the ultimate solution to costly mobile data, providing speeds that are simply not achievable by LTE/5G."
MetroFibre Networx, which was launched in 2010, ranks among the top three fibre network operators in South Africa in terms of number of homes passed. The company's open-access network currently passes over 440,000 homes, with 126,000 homes connected in five provinces nationwide. MetroFibre aims to densify its existing networks to reach an additional 500,000 residential homes across the country by 2025.