I was attracted by the headline of a news report on 234next.com, this dawn: Commission to tackle kidnapping with technology
The spate of kidnapping in the country can be curtailed by embracing the use of telecommunications technology.

The acting vice chairman of the Nigerian Communications Commission (NCC) expressed this view yesterday, following the release of the four recently abducted journalists.

Bashir Gwandu, addressing chief executives of the GSM, CDMA, and other major network operating companies in Abuja, lamented that kidnapping has become a serious threat to lives and businesses in Nigeria over the last one year, especially in the South-East and South-South zones of the country.

Mr. Gwandu said that "with just about 1000 naira, a multitude of crimes can be committed by purchasing multiple sim cards and misused them to threaten others via voice or text messages, and also commit other phone-assisted crimes. This has to stop."
Holding a person against his/her will is a criminal offence anywhere. Kidnapping is a despicable act. Having said that, let's analyse Bashir Gwandu's further statements.
He said the NCC has "plans to issue subsidy to telecommunications operators to install equipment on every mast and tower that could be used for triangulating between sites in order to identify real-geographical location of both GPS and None GPS-enabled mobile handsets."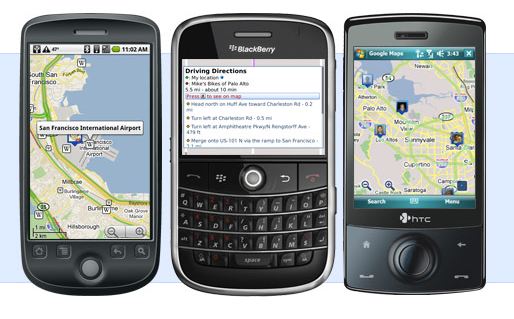 Assuming NCC can really pull that off, what happens to the privacy of mobile phone users? Did they sign-up for their movements to be tactically monitored by telecom operators? Why does anything need to be installed anyway when existing cell masts can already be used to triangulate the estimated location of any mobile phone (GPS-capable or not)? Google Maps already uses cell mast triangulation for its Google Map for Mobile service. Is this "subsidy" another plot to squander tax payers' money?
Mr. Gwandu stated that in addition to the triangulation project, all GPS-enabled handsets can also be tracked by low earth orbit satellites. He further stated that there are other equipment that could be deployed to tract and identify the locations of handsets being used to solicit for ransom.
This is ludicrous. Telecom operators are now law enforcement agencies. Even if the NCC was allowed to implement this absurdity, how would they access the GPS coordinates of a mobile phone since the GPS feature needs to be explicitly activated by the phone user before the phone can be tracked? Do they plan to hack phones and turn on GPS on the phones remotely? Or, are they counting on phone users to voluntarily leave their GPS feature on all the time? By the way, GPS drains phone batteries. Tracking keeps the phone's microprocessor very busy and so consumes a lot of energy.
According to him, "once ownership of numbers can be identified, handsets can be tracked, and their geographical location becomes identifiable, then any call made to solicit for ransom will help to locate the kidnappers."
I can't help laughing. Hardened criminals like kidnappers would voluntarily register their SIM cards with their real personal details in other to make the job of law enforcement easy. Too bad, we live in a real world where that fantasy is hardly possible.
In addition to this, NCC has initiated a project that will block stolen handsets once they are reported as being stolen. The project will also be helpful in stopping criminals from using snatched handsets in perpetrating such act.
How many times are we going to read things like this? Haven't we heard this before? How many times does the NCC want to attempt blocking stolen phones? Is it not the exact responsibility of the phone owner to promptly report a stolen phone to the service provider for the SIM to be promptly deactivated? A country that cannot generate adequate power supply, that cannot hold free & fair elections, that cannot properly conduct a population census now wants to track and block mobile phones. How noble!
It is very obvious that the acting boss of NCC is pulling this stunt, to create an impression on the Nigerian public that he is very competent and on top of his game. Whilst I would not question his competence, this particular act can only be counter-productive in any enlightened society since such information (useful or not) is best shared directly with the law enforcement agencies. The Nigeria Police, the State Security Service (SSS), the Directorate of Military Intelligence (DMI) etc, are the best to be tutored on technology meant for tracking criminals and NOT the head of telecom companies who already understand the technologies (else, why would they be in business?) nor the media.
Is the NCC on the right track or not? Share your thoughts in the comments area.