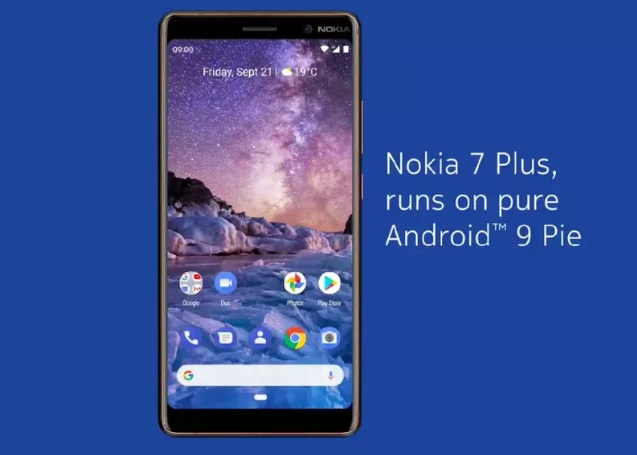 The Nokia 7 Plus is joining the small lineup of non-Google phones to get an update to Android 9 Pie, according to HMD Global Chief Product Officer Juho Sarvikas, who made the announcement in a tweet today. Outside of Nokia, the update has only rolled out to Essential Phones, eight Motorola phones, and the OnePlus 6, which runs a modified version of Android 9 Pie, as well as Google's Pixel phones.
Android 9 Pie brings a range of useful new features, like an -adaptive battery, tweaked navigation, and improved notifications that cut out the clutter. What's notable is that the Nokia 7 Plus will be the first non-Pixel phone to get the Digital Wellbeing features, which shows a dashboard of your phone habits and tracks app time usage.
The update is happening in a phased rollout, and it will soon expand beyond the first 10 per cent install base. The Nokia 7 Plus is a budget $400 Android phone that's not officially available in the US but mainly targeted toward Asia and India. However, the Nokia 6.1, which actually is available in the US, is expected to get the update soon as well.
Everybody wants a piece of the Pie! We are starting roll out of Android™ 9 on #Nokia7Plus. Which of its delicious new features is your favorite? 🍰 #Nokiamobile pic.twitter.com/whiZlZPLTP

— Juho Sarvikas (@sarvikas) September 28, 2018
Meanwhile, HMD Global has announced that the new Nokia 5.1 is now available in South Africa.
The signature aluminium unibody design has been refined to achieve ultimate quality, style and feel in the hand, while still retaining the rigidity and reliability you expect from a Nokia smartphone. With its higher-resolution display, 40% faster processor and improved cameras, Nokia 5.1 gives fans a smoother and more premium experience than its predecessor.
Continuing with the compact design of the previous generation, the Nokia 5.1 is understated and effortlessly stylish. It gets its structural integrity from a single block of 6000 series aluminium, refined through a rigorous 33 stage process of machining, anodising and polishing to give an exquisite satin finish and feel in the hand.
The phone's design has a precise attention to the finest details like harmonising the rounded edges on the screen bezel with the corners of the phone to offer a compact, pocketable experience. Nokia 5.1 comes with a higher resolution 5.5-inch Full HD+ display in 18:9 aspect ratio, making watching your favourite content – be it browsing the web, watching your favourite shows, sharing funny memes or gaming – a delightful experience.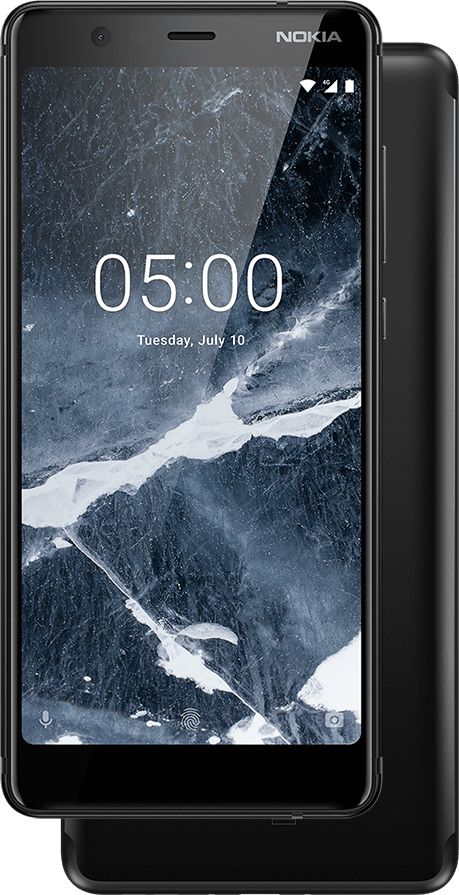 Since HMD began marketing smartphones and feature phones under the Nokia brand, the company has successfully produced a couple of Android One smartphones.