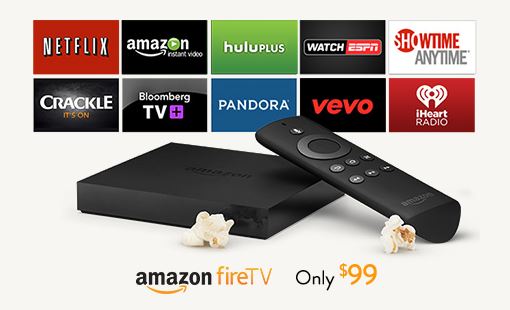 Amazon.com is on Fire, literally and figuratively.
The trend has been to consume TV shows, blockbuster movies and music – over the internet – where access to decent broadband and a HDTV is not a problem. After all, who wants to rely on the good-old TV stations' schedule to enjoy their favourite movie/show or go through the trouble of downloading pirated content like those juveniles? As of today, there are a wide variety of streaming boxes scrambling to satisfy your audio-visual indulgence: Roku 3, Apple TV, Google Chromecast, WD TV and a whole armada of smart TVs in between.
Amazon has joined the bandwagon by releasing its very own media streaming box named Amazon Fire TV. Amazon has turned-up the heat on the competition by offering a hardware with high technical specifications all in a nifty little frame. According to Amazon:
It has a powerful quad-core processor, dedicated GPU, 2 GB of memory, and dual-band, dual-antenna Wi-Fi. With a fast, fluid interface, high-definition 1080p video, and Dolby Digital Plus surround sound.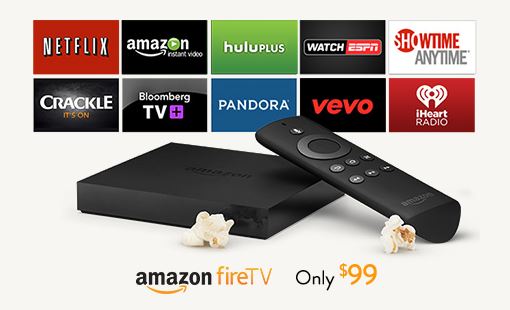 Amazon Fire TV can:
offer Voice Search for finding content across the various services it supports
tangle with the following services and more: Netflix, Amazon Instant Video, Hulu Plus, Crackle, YouTube, HBO GO, Showtime Anytime, WatchESPN, Bloomberg TV, Vevo, Pandora
offer you over 100 games, and according to them, thousands of other games are coming
mirror content from your Kindle Fire HDX tablet to your HDTV
cook your dinner
Content-wise, Amazon Fire TV is squarely targeted at residents of the USA but where there's a will, there's always a way… Amazon.com offers a comparison table staking their device with the leading competitors. I have to get my hands on one of these to know how it really compares with Roku 3.