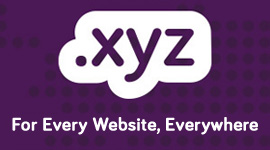 New Partnership to Bring .xyz to Africa and the Rest of the World
Web4Africa, an industry-leading web and e-commerce service provider in Africa, has partnered with XYZ.COM LLC and its Founder, Daniel Negari, to be the first registrar in Africa to carry the .xyz domain extension, scheduled to launch in 2014. As a new low cost global platform, .xyz will be offered to Web4Africa's customers alongside some of the most popular domain extensions today, as well as specialized extensions, such as .ng, .com.ng, and .org.ng.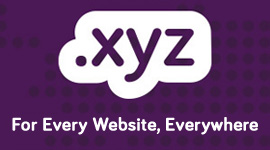 Web4Africa worked with XYZ.COM LLC to implement tailored designs and information about .xyz into Web4Africa's website in order to educate its customer-base on the new domain extension. New features include Web4Africa's first ever domain extension landing page for .xyz, a domain name watchlist, and links directly from the home and domain pages.
In addition to offering registrar services, Web4Africa provides affordable web solutions and is currently the leading web host in West Africa. The company assists organizations and businesses in building an effective web presence, with services ranging from domain registration to web design. As one of only seven African registrars accredited by ICANN, Web4Africa is able to partner with registries directly. This ensures that their clients are able to purchase low-cost domain names from leading domain extensions like .xyz all over the world. Web4Africa's affordability and global presence fits in well with .xyz, an international, adaptable new domain extension.
"The new gTLDs present an exciting opportunity for website owners to be more creative and more flexible with their website addresses," said Web4Africa Founder, Oluniyi Ajao. "In addition to being our first new gTLD announcement, Web4Africa is excited about the opportunity .xyz presents to everyone who needs a web presence. We look forward to offering .xyz domains as a cost-effective and stylish alternative to the popular domain extensions that hold sway in today's web environment."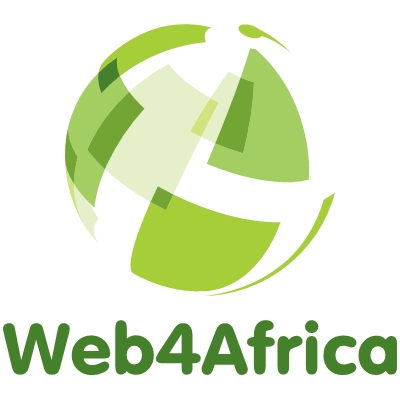 As the first new domain extension to be offered by Web4Africa, .xyz is primed to take over a demographic that is expanding at an exponential rate. Although Africa currently only makes up 7% of the world's Internet users, improvements in wireless access have sparked a drastic rise in the country's Internet usage. Broadband is quickly replacing Africa's reliance on antiquated dial-up connections, making it easier than ever for users to connect to the Internet. Only 15% of Africa's population is currently connected to the Internet, but with a population of over 1 billion potential users, the market is vast — and still largely untapped.
"We are making a concerted effort to bring Internet accessibility and affordability to everyone in the world. One way we are doing this is by actively pursuing the leading registrars in high-growth areas," said XYZ.COM LLC Founder, Daniel Negari. "It has been a pleasure working with Web4Africa thus far, and I look forward to continue working with them to bring .xyz to everyone, everywhere."
To learn more about Web4Africa and preregister .xyz domain names, visit web4africa.com and web4africa.com/domain-name/xyz-domain-names-generation-xyz.
##
About Web4Africa
Web4Africa is the leading ICANN Accredited Domain Registrar and Web Hosting company in West Africa. Established in 2002, Web4Africa offers domain names, web hosting, web design and cloud hosting services to clients worldwide.
About XYZ.COM LLC
XYZ.COM LLC is led by Founder Daniel Negari, a visionary Internet entrepreneur with years of experience in the domain name space. Located in Las Vegas and Beverly Hills, XYZ.COM is a registry operator that is bringing new unrestricted domain extensions, including .xyz, .COLLEGE and .Now to the internet.