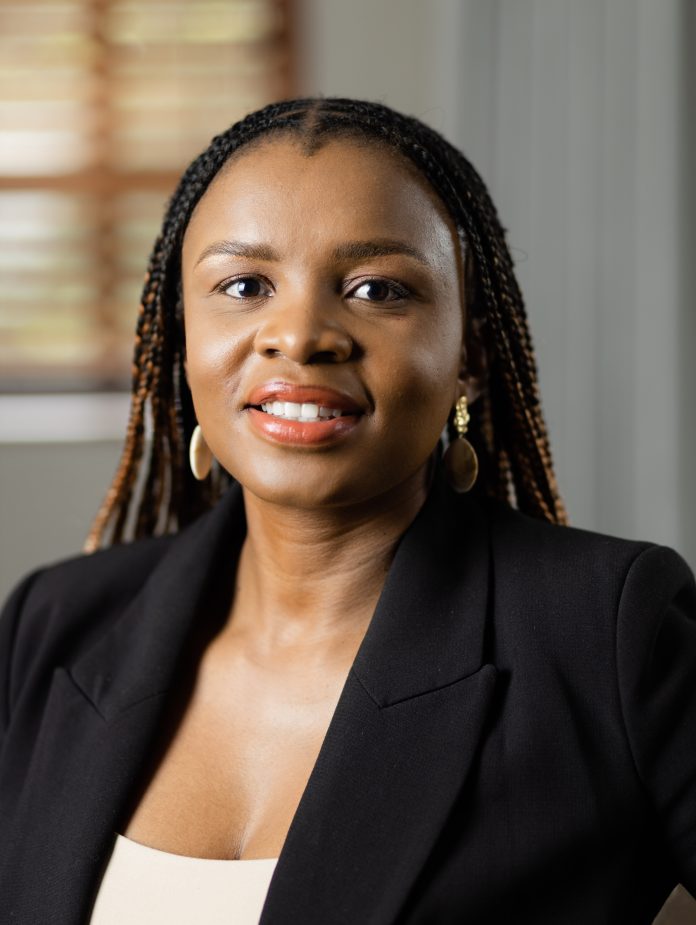 The need for institutional trust has never been greater given how quickly the regulatory landscape is changing. Implementing robust governance, risk management, and compliance (GRC) programmes can significantly help to create this trust. Beyond this, global analytics leader SAS says that consistent and transparent risk and compliance practices are fundamental to the new market landscape.
Speaking from GovTech 2023 this week, Itumeleng Nomlomo, Senior Business Solutions Manager at SAS, says: "Institutional trust is not just about a box-ticking exercise. It is about demonstrating integrity, predictability, and accountability in every action. This is where artificial intelligence (AI)-driven solutions can enable public sector organisations to comply with regulation and deliver the transparency and reliability considered essential to a digital world."
Delving deeper into the modern RegTech environment, Nomlomo says the transformation of traditional compliance processes must happen sooner rather than later. "AI, combined with machine learning (ML) and robotic process automation, enables a shift in approach. Using such advanced technologies, leaders can navigate quickly through dense regulations, pull relevant mandates, and ensure that these are implemented in the most transparent manner. This fosters deeper trust than what has been possible to do in the past."
Regulators have started taking an active interest in AI and ML. While they realise the benefits that these can bring to the private and public sectors, they are also mindful of the potential risks and unintended consequences that using these could have.
"However, the value of AI in augmenting business practices, including GRC initiatives, cannot be ignored. Reducing the workload on already strained departments while improving accuracy mean human resources can focus on other strategic priorities. Take anti-money laundering (AML) as an example. With AI able to reduce false flags in existing AML processes, investigators can rest assured they are dealing with genuine risks. The result is not just efficiency, but also a clear demonstration of the potential for injecting integrity into the environment which helps build institutional trust," says Nomlomo.
Highlighting the synergy between technology and humanity, Nomlomo says that: "It is a symbiotic relationship. While AI offers precision and speed, it is the human element that brings in judgement and ethics. SAS is committed to balancing both and helping strengthen the foundation of institutional trust."
But it is not just about traditional GRC systems. In today's dynamic operating environment, the public and private sectors must also address the rising importance of Environmental, Social, and Governance (ESG) considerations. "Trust today also hinges on how organisations handle these ESG responsibilities. AI tools can help ensure that ESG can be addressed in equally transparent and consistent ways to that of GRC programmes."
This is also where deploying intelligent risk analytics can help instil trust in an organisation and among its stakeholders. By enabling the integration of ESG factors into traditional GRC processes, AI-enhanced tools represent the future of risk management.
Beyond the role SAS is playing in enhancing institutional trust through intelligent risk and compliance programmes, the organisation is also at the forefront in several areas essential for modern governance. These include driving the vision of smart cities and communities, where efficient services in water management, agriculture, and urban planning are critical for citizens. Furthermore, to bridge the analytical skills gap, SAS provides comprehensive analytics education and training, ensuring teams across any business are equipped to make data-driven decisions.
Furthermore, when it comes to public safety, SAS assists law enforcement, criminal justice, and the correctional sectors with top-tier analytics and evidence-backed practices. Throughout all this, SAS champions the cause of continuous monitoring, a proactive approach that aids government agencies in mitigating against the risk of integrity and compliance breaches.