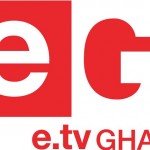 TV just got even more exciting in Ghana as e.tv the first privately owned but free-to-air television station in South Africa has launched a subsidiary in Accra, Ghana. This launch is a big deal because e.tv South Africa that launched in 1998 is presently the largest English-medium channel in SA.
e.tv Ghana is a free-to-air commercial channel aimed at bringing premium television services to residents of Accra. The station was launched last night (Tuesday night) and would broadcast 24 hours everyday.
The new TV station is born out of a partnership between Global Media Alliance Ghana Ltd., and Sabido Investment (PTY) Ltd., of South Africa. The experience of the parent company would give e.tv Ghana a  major competitive advantage as it would have a large synergy of programmes.
e.tv has always been very exciting and I know many TV enthusiasts across Africa (especially Nigeria) go to great lengths to be able to receive the signals on satellite from South Africa. I have watched the SA version several times in a hotel in Lagos Nigeria and can attest to the high quality programming.