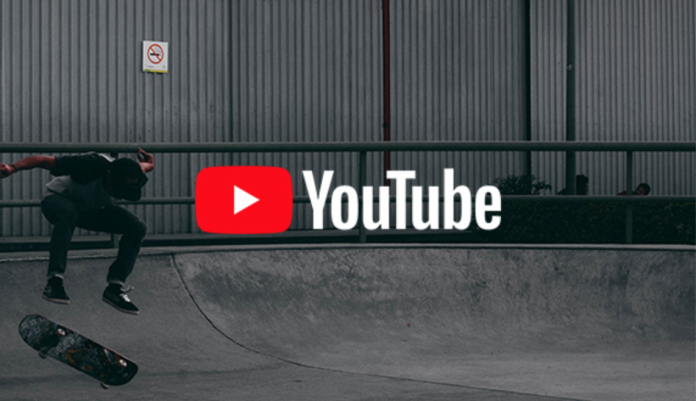 Whether you live in Africa or are an African living outside Africa, there are dozens of live TV channels you can stream for free on YouTube.
YouTube is easily the biggest and most popular video streaming platform on the internet. Aside from the zillions of video they have stored, that can be streamed on-demand, the service also hosts live streams of thousands of regular TV channels.
It helps that YouTube has a massive IT infrastructure across the globe. This makes streaming on their platform a good experience even with poor internet connectivity.
Due to streaming rights, the availability of some TV channels varies by country. This means a streaming channel that is available in Nigeria for example, may not be available in South Africa.
Nigeria
Channels TV Nigeria
The award-winning TV channel is very popular in Nigeria for up-to-date News delivery and current affairs programming. It broadcasts live from studios in Lagos and Abuja.
TVC News
TVC News is one of the numerous channels from the stables of TV Continental. The news channel is a rising star in Nigeria for news and current affairs and is gaining increasing popularity.
NTA
The national broadcaster of Nigeria streams live on YouTube intermittently. They do not maintain a constant stream. Their live streams vary by programming. Irrespective, the channel maintains a rich resource of previous live streams.
Ghana
Joy News
The MultiMedia Group is easily the leading private broadcasting house in Ghana. Joy News is just one of their numerous TV and radio channels. The channel streams news and current affairs programming related to Ghana.
Adom TV
The Akan-speaking channel is one for the channels from MultiMedia group. It broadcasts news, current affairs and entertainment in the Akan language.
Kenya
Citizen TV
Citizen TV is a Kenyan free-to-air television channel owned by Royal Media Services and broadcasting mostly in English and Swahili. It was started in 1999 and relaunched in June 2006.
KTN
Kenya Television Network (KTN) is a Kenyan free-to-air television network that was launched in March 1990. It is headquartered at Standard Group Centre in Nairobi. It was the first free-to-air privately-owned television network to break the state-owned KBC's monopoly in Kenya.
NTV Kenya
NTV is a Kenyan news and general entertainment channel. The channel began operating on 4 April 2005 and is a revamp from the previous Nation TV station under the Nation Media Group arm that has been in existence since 1999. The channel streams its news bulletins live on Youtube.
Uganda
NTV Uganda
NTV Uganda went on air in December 2006. The Station airs across Uganda as a free-to-air Channel. NTV Uganda is a subsidiary of Nation Media Group and streams live on Youtube.
Pan-Africa
africanews
Backed by the same organization behind Euronews, africanews is a multi-lingual TV channel that features 24/7 news and programming from across Africa. Headquartered in the city of Pointe-Noire Republic of Congo, it started broadcast on 20 April 2016.
Africa24
Africa 24 is a 24-hours-a-day, 7-days-a-week television news network devoted to news about Africa. It broadcasts in the French language.
CNBC Africa
The leading American business channel has an African franchise based in Johannesburg South Africa. CNBC Africa features business news and African business programming.
International
Sky News International
The leading British broadcaster's 24/7 news channel is available in over 120 countries through various platforms including YouTube. The channel features the best of UK and International news.
Al Jazeera English
Al Jazeera has always shaken the table hard. They went global with the launch of their English language channel in 2006. The channel is part of the Al Jazeera Media Network and broadcasts from Doha (Qatar) and London (UK). Their YouTube live stream is an exact mirror of the broadcast on satellites across the globe. They feature global news and documentaries especially focusing on areas typically not covered much by Western media.
RT
RT (Russia Today) is a global news channel funded by the Russian government. Targeted at an audience outside Russia, English is one of the 5 global languages it broadcasts in. It features news and documentaries 24 hours every day.
Euronews
Euronews is a European pay television news network, headquartered in Lyon, France. The network began broadcasting on 1 January 1993 and aimed to cover world news from a pan-European perspective. It broadcasts in 13 languages including English, French, German, Italian, Spanish, Portuguese.
France 24
France 24 is a French state-owned international news television network based in Paris. Its channels broadcast in French, English, Arabic, and Spanish and are aimed at the overseas market.
TRT World
TRT World is a Turkish international news channel that broadcast 24-hours per day in English. The news channel is based in Istanbul Turkey. It provides worldwide news and current affairs with an emphasis on news relating to Turkey and Western Asia.
DW News
DW News is a global English-language news and information channel from a German international broadcaster Deutsche Welle.
ABC News (Australia)
ABC News is a public news service in Australia produced by the News and Current Affairs division of the Australian Broadcasting Corporation.