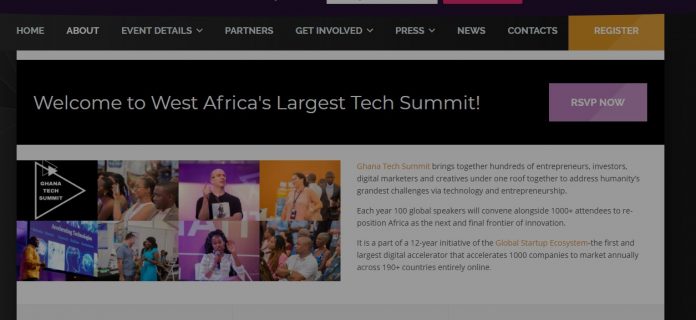 The organisers of the 2018 Ghana Tech Summit have announced that a representative from Silicon Valley will be sharing updates on Google Ai and the crowdsourced project that will be launched in Ghana.
Ghana Tech Summit, a 3-day international program to be hosted on July 18-20, 2018 at Accra International Conference Center is set to feature 100 global speakers and 1000 attendees.
The central theme of the global summit is to "catalyze entrepreneurial and business ecosystems in emerging markets". The multi-year event is a 12-year initiative of the Global Startup Ecosystem (GSE) which brings together hundreds of entrepreneurs, investors, digital marketers and creatives together into targeted cities around the world to accelerate tech, innovation and economic development within the host country.
GSE hosts about 20 global programs a year with top notable summits such as Space Tech Summit in Silicon Valley, Blockchain Tech Summit in New York, and Haiti Tech Summit in Royal Decameron, Haiti which generated 105 social media impressions.
GSE summits are annual conferences held around the world to connect, inform, and inspire stakeholders within an ecosystem to leverage technology that ensures impact. Summits are a major focal point for bringing together government officials, business leaders, startup innovators, celebrities and key influencers in one place.
The Ghana Tech Summit is for local and international industry leaders, entrepreneurs, investors, digital marketers and creatives interested in transforming the world via entrepreneurship.
Among the notable speakers are:
Angela Kyerematen-Jimoh
Country General Manager for IBM in Africa
Tim Draper
Billionaire VC- Founding partner of Draper Associates and DFJ
Einstein Ntim
Partner Global Startup Ecosystem
Honourable Ursula Owusu-Ekuful
Minister of Communications for the Republic of Ghana
Ryan Scott
CEO of AKoin.io Cryptocurrency from Visionary changemaker & Artist Akon
As the world's first black nation on the continent of Africa, Ghana has a proud history of inspiring leadership in government, business, and culture. From the rise of tech hubs across the country to the global embrace of azonto in pop culture mainstream dialogues internationally- Ghana is poised to be a leading hub of innovation.
The tickets for this year's event are available on the official website.