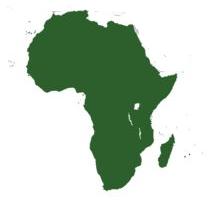 The second Dakar Financing Summit for Africa's Infrastructure was held in CICAD from February 2nd to 3rd, 2023. The summit aimed to bring together key stakeholders from the public and private sectors to mobilize funding for 22 priority regional infrastructure projects in the transport, ICT, energy, and water sectors. The summit was jointly hosted by the Government of Senegal and was attended by several heads of state, government officials, and ministers of finance and infrastructure.
The event emphasized the importance of infrastructure for Africa's development and called on participants to commit to concrete actions to improve project preparation and secure funding. Nardos Bekele-Thomas, CEO of AUDA-NEPAD, called for governments to commit at least 5% of their pension funds and assets to infrastructure development while highlighting the importance of private sector support.
President of the Republic of Senegal, Macky Sall, stressed the need for world-class infrastructure to integrate the continent and support economic activity. The summit's outcomes were positive, with several partnership agreements and expressions of interest signed to finance the development of intra-African corridors.
The African Union Development Agency-NEPAD (AUDA-NEPAD) was established in 2001 and integrated into the African Union in 2018. The organization coordinates and implements priority regional and continental infrastructure projects and provides technical assistance to AU member states in pursuing their national development priorities.