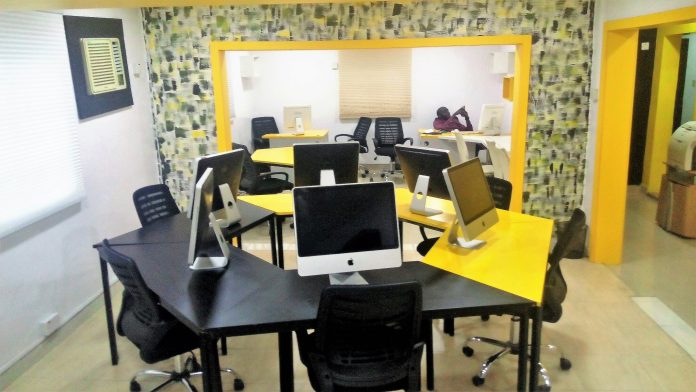 Rasheed Bello is the Business Manager at Work Central Nigeria, a company that provides virtual office and co-working spaces in Surulere, Lagos. In this exclusive interview with TECH dot AFRICA, he talked about how businesses can operate from a virtual office.
Kindly tell us about your company
Essentially, Work Central is a co-working facility. We offer basically three kinds of services.
One is virtual office – where our clients don't necessarily have to maintain an office space with us.
They can maintain the office remotely, we give them a business address, some level of secretarial services where someone gets to pick up their mails, someone attends to their customers and in some cases, also pick up their calls.
So that is usually for clients that do not really need an office space or do not really need to sit down in a conventional office. In this regard, we have quite a number of clients which include tech startups that work from home, as well as real estate agents.
This set of clients usually consume services on a use-by-use basis, in the sense that they only pay for a couple for hours when they have meetings or when they have to prepare a quote for a client, they can use the space.
The second plan is physical spaces – where people walk in to actually sit down and work in our workstation, which comes with space, internet and power during office hours. In this sense, we offer consume-by-use service, where people come in for a day and they pay just a thousand naira for the service. However, if they would like to use that same space for an entire month, they would be required to pay a sum of ₦20,000.
We also have private offices that are sort of enclosed, for people who prefer privacy to open space. It goes for ₦50,000. We have some for ₦30,000 some for ₦25,000 – different, but all within the shared office room.
The idea of the ₦20,000 monthly plan was brought up because we understand that a lot of startups do not have an adequate cash flow to pay for overheads. Take a web development company for instance – they need to get in clients before they can pay. So how do they start? It's easier for them to pay ₦1,000 per day or ₦20,000 per month. When their client-base expands, they can always upgrade.
We also offer business consulting services for our clients and just about anybody that requires the service. We offer pay-per-use legal services, as we understand that a lot of companies have issues around getting proper legal aid ranging from company start-up to debt recovery, litigation issues, drafting contracts, M.O.U, getting foreign investors.
It's not always easy to put a lawyer on retainer and it's always very expensive to pay legal fees for many of these services. We have a particular firm we partner with – they are our official lawyers and we've been able to get them to drop their prices on a partnership basis, for certain legal services.
We also offer other services – web development, digital marketing, content development, business consulting and branding services.
When was it established and where is it located?
Work Central started business in August 2011 but was not a company. It was incorporated in August 2017. Our office is located at No. 8 Ayinde Giwa Street, off Ogunlana Drive, Surulere, Lagos.
What are your company's unique selling points?
It is our partnership model. Very few co-shared offices invest in their clients – for them, it's just a business. At Work Central, we try to invest in our business because we believe that when successful businesses use our space, it gives us credibility.
Also, in Surulere here, we have some of the most pocket-friendly prices for SMEs. We do a quarterly research around what other companies offer and currently, we offer the most affordable service.
One other thing is that, unlike most virtual offices, we only cater for business. We are very strong in business development. We have a training program in which we are looking at bringing in the Lagos State Government where we would be training a couple of developers.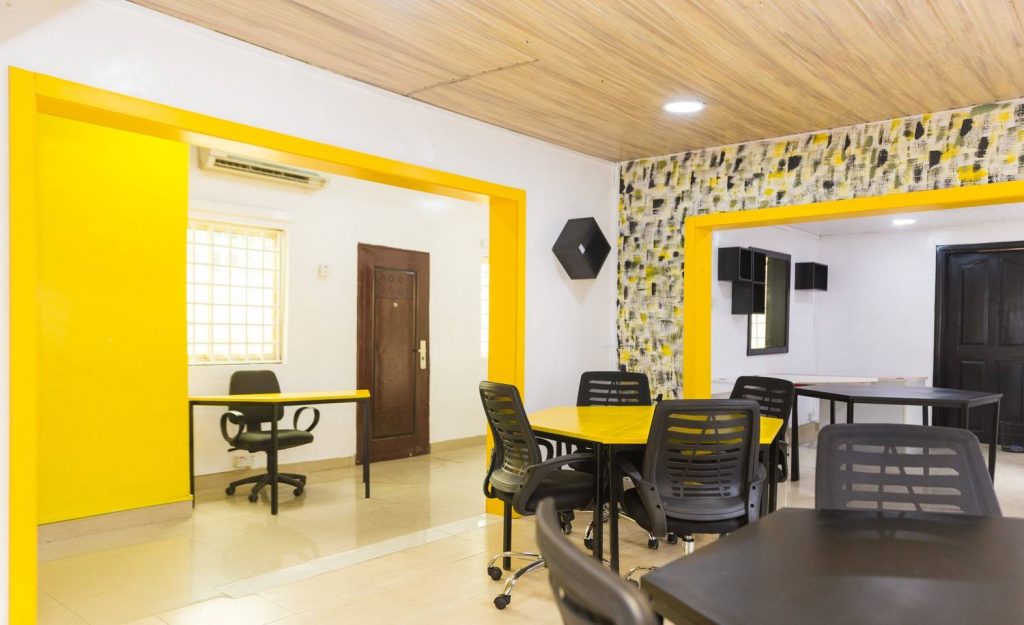 Who are your clients?
The bulk of our clients are tech startups – graphic designing companies, web design companies, branding companies. We also have tourism companies, real estate agents, procurement firms, an import and export company, which is not really tech related, but everybody, in one way or the other, uses tech to power their business.
We have HR companies that are into talent recruitment. People think every business here is into tech but that's not the case.
How has the market responded to your services?
It's been encouraging, although we are not where we want to be yet. We are 70 to 80% full currently, and we are expanding. We are all about convenience and that is why we optimize the space for ease of use – there's a reasonable amount of space between everybody working here.
So for that kind of a model, I feel we are doing pretty well (business wise). We get a lot of pay-per-use traction, where people come in for conferences. We've had our private office booked. We have just one but we are expanding.
Are you planning a market expansion?
Our business model is to provide this particular service in Surulere. For some reason, Surulere is not seen as a commercial hub – it's seen much as a lifestyle hub and we believe that the fact that Surulere is very central to anywhere you are working or going in Lagos makes it a more ideal location for a commercial hub.
What we plan to do is that in about three years from now, we would have different offerings and we plan to have it across Surulere. A lot of people go to Yaba, Ikeja and Lagos Island to work and they live in Surulere. So if they can come back home, then why not?
Still on expansion – you see, Nigerians don't understand the benefits of using a shared plan. Everybody wants their own private space. We don't have a problem with that, as long as you can pay for it. We are expanding, creating more spaces.
Back then, at the start of the business, we didn't have that space. Back then about 70% of people that walked in would ask for a private space, while 30% would settle for "anything you have." But that has changed. With the growth of co-working spaces, there's more awareness around startups and entrepreneurs.
What are the challenges you have or are currently facing?
Cash flow – we run a shared office plan, which means we are supposed to be sharing resources across board. The cost of running a business in Lagos State today is quite high and it's been a bit difficult to keep afloat. Talking about expansion, it would cost millions of naira. It's a business and except you get external cash injections from investors, it's difficult.
Where do you see the company in the next five years?
In five years, Work Central should be the go-to place here in Surulere and we should have already started taking over another area. We have a couple of areas we are planning to enter. We plan to own 60 to 70% market share in other locations in Lagos.