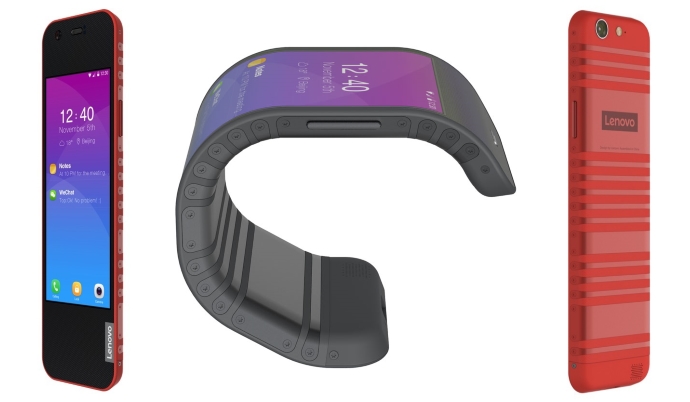 Lenovo could be the first company to launch a foldable smartphone. The China-based company's foldable smartphone, which made its first appearance as a concept at Lenovo Tech World Conference 2016, has been teased by the company.
Lenovo shared a 10-second video of the foldable phone's prototype version with a caption that reads – "We are just so terribly good. It's time to show off. We'll see you in October."
Although top smartphone manufacturing companies including, Apple, Huawei and Samsung have been said to be working on a foldable phone, apart from prototypes and rumours, there is really nothing much to go on.
In the video teaser posted on Lenovo's official Weibo account, we see a working phone that has a foldable design. However, the device doesn't exactly fold flat and there is a curve around its spine from where it bends.
The video also shows the device's thick bezels on the top and bottom, and the soft navigation keys are also present. There is also a black spot on the centre-right edge of the display, which seems like an issue with the prototype rather than the technology.
It is quite similar to the Cplus flexible prototype phone that the company showed off at the Tech World Conference back in 2016. The CPlus wrapped around a user's wrist like a watch but the leaked phone in the new video seems like an actual phone. The CPlus came equipped with a 4.35-inch AMOLED screen and a real leather back.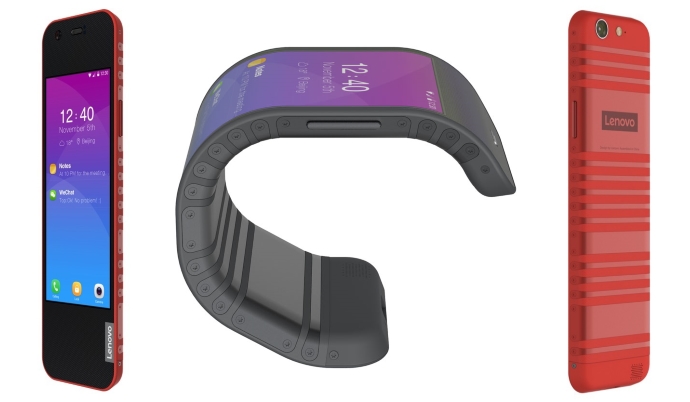 Last year, Lenovo showed the Cplus – a phone that bends into a bracelet. It featured a 4.35" AMOLED screen and real leather on its back. The company also hinted that this foldable phone may be marketed under the legendary Moto RAZR brand and is also working on a flexible laptop.
It's still uncertain if the company is actually planning to launch the device later this month or just showcase it, as Lenovo hasn't officially confirmed an event for October 2018 through any of its other social media channels.