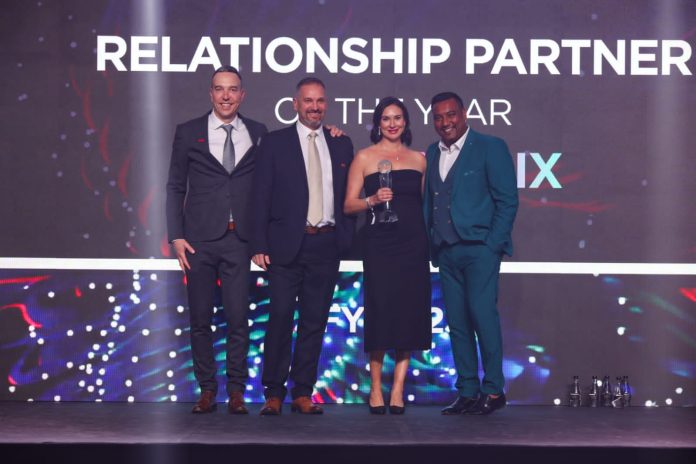 Datacentrix, the renowned hybrid ICT systems integrator and managed services provider, has been honoured with two accolades at the Lenovo Channel Awards 2022. The company secured the titles of Intelligent Devices Group (IDG) Relationship Partner of the Year and IDG Platinum Partner of the Year, underlining its steadfast alliance with Lenovo.
Serving as a Tier 1 Platinum Partner for both Lenovo's Infrastructure Solutions Group (ISG) and IDG, Datacentrix's continued commitment to Lenovo is evident.
Anle Els, the End User Computing (EUC) Product Manager at Datacentrix, attributes the company's recognition as the IDG Relationship Partner of the Year to their enduring relations with local clientele. Els noted, "Post-pandemic, numerous South African firms have been compelled to reassess their computing needs, especially with hardware nearing the conclusion of their three-year lifespan and the transition from Windows 10 to Windows 11." She further mentioned that Datacentrix's seasoned technology and service offering have fortified its enduring associations with clients, assisting them in adapting to these evolving requisites.
Els also highlighted that Datacentrix's resilient client relations were instrumental in earning them the title of Lenovo's IDG Platinum Partner of the Year. "Achieving the topmost revenue among all local Platinum Partners for 2022," Els stated, "emphasises the strength of our approach."
Werner Schoeman, Relationship Sales Lead at Lenovo Southern Africa, praised Datacentrix's achievements, lauding their dedication to excellence and deep-rooted customer relations. "Datacentrix's prowess in adapting to the shifting terrain of end-user computing is laudable," Schoeman remarked, expressing Lenovo's pride in having Datacentrix as a valued Platinum Partner.