In December 2010, a few factors aligned perfectly and I felt a strong need to buy a tablet computer. I was stuck in Lagos at that time and though a few variety of tablets were available in the market, making a choice was difficult. With the announcement of iPad 2 on 2nd March 2011, I again felt the urge to share my tablet story; a story long deferred.
Apple's iPad was by far the fore-runner as of December 2010, and with the launch of the new generation iPad 2, is still the tablet to beat. It was hard deciding if I should go for the higher-priced 3G-capable iPad or just settle for the wifi-only models. The wide variance in pricing among the 6 iPad models don't make the decision any easier.
Around that time, Samsung was heavily advertising its Galaxy Tab as the ultimate mobile communications tablet on some international news TV channels. Etisalat Nigeria was offering network-locked Samsung Galaxy Tabs for a slightly subsidised N125,000 (about $833). The market price was around N135,000 ($900). I saw cheaper Tabs in Accra in early January. Samsung's official partner in Ghana even offer the Tab at a price slightly cheaper that the smartphone cousin – the Samsung Galaxy S.
After reading reviews of both Apple iPads and Samsung Galaxy Tabs extensively, I decided to settle for the latter though it was running an operating system meant for smartphones (Android 2.2). With an elated mind, I entered the Etisalat outlet inside The Palms Lekki but to my chagrin (or luck?), they were out of stock. One of Etisalat's staff was kind enough to hand me a model of the real thing. She confirmed that the model was the exact weigh and dimension of the Samsung Galaxy Tab. I held the model in my hand, and pretended to use it both horizontally and vertically. I was unimpressed. I heaved a sigh of relief and handed-back the model, with gratitude.
You see, one of my motivations for eyeing the tablets is to be able to read e-books and e-magazines comfortably. The Samsung Galaxy Tab's 7 inch screen turned-out to be below my expectations. I already read a lot on the small screen of my BlackBerry Bold 9700 but it is uncomfortable on my eyes for prolonged reading. More so, using Amazon Kindle app on the BlackBerry is a pain since one has to scroll so frequently. I wanted something closer to the dimensions of a real book, so I don't have to squint.
I knew the iPad offered a more natural dimension but I also knew the iPad 2 was around the corner. I chose to wait for the next bleeding-edge iPad.
I am aware of the dozens of tablets that have been announced in January 2010 at the Consumer Electronic Show (CES) in Las Vegas (USA) and also in February 2010 at Mobile World Congress in Barcelona (Spain). Most of them are being readied to run Android 3 (Honeycomb), the latest iteration of Google's mobile operating system built specifically for tablets. I also know Motorola's Xoom (running Android 3) is already in the market and getting a lot of patronage.
I am aware of some affordable tablets that carry Nigerian brands that are available in Nigeria. N45,000 (about $281) for a tablet? I don't want to regret not paying for high-quality. I know I will loose sleep for not buying a high-end tablet. I am who some people would refer to as a geek and quite particular about technical specifications.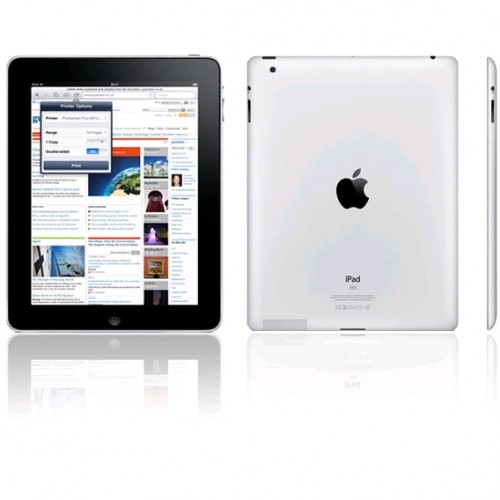 Thus, my mind is made-up on the iPad 2 for several reasons. I have listed a few of them below:
I have never bought nor used an Apple device and I am curious to learn what the fuss is about. Considering I was cynical about RIM's BlackBerrys before I used one and now an apostle after I bought one, I suspect Apple devices might offer real value for their exorbitant (sorry, premium) prices.
the iPad is the right size for comfortable reading.
the iPad 2 is lighter and thinner than its predecessor and so should be more portable.
there are hundreds of thousands of iOS apps that would run neatly on the iPad. Most businesses start with apps for iPhones/iPads. I am tired of being left of that seemingly sweet ecosystem.
I have to stop carrying my monolithic laptop about. The world has moved-on. I'd chain my laptop to my desk and use it like a desktop.
Why settle for less when I can buy the main device everyone else is trying to copy? Why settle for over-priced (Motorola Xoom, Samsung Galaxy Tabs) competitors?
Need I say more?