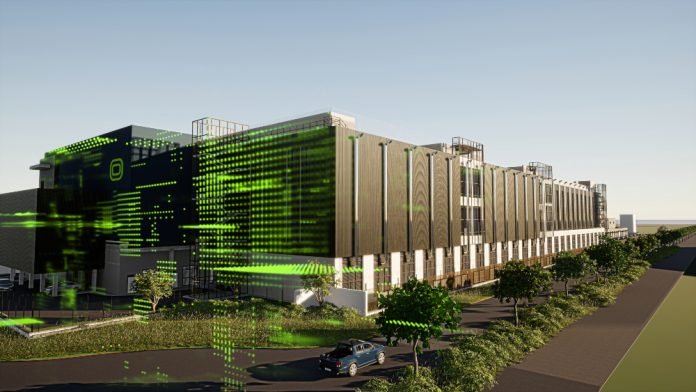 Teraco Data Centres, a leading African data centre provider and part of Digital Realty, has embarked on an ambitious expansion of its CT2 hyperscale data centre in Brackenfell, Cape Town. This project, aiming to increase the facility's critical IT load capacity by 30 megawatts (MW), is set to be completed in early 2025. The expansion underscores Teraco's commitment to meeting the growing demands of enterprise customers and hyperscale cloud providers in the region.
The CT2 facility, already a cornerstone of Teraco's operations, is set to enhance its offerings with highly resilient and secure colocation facilities. This aligns with the company's long-term objective of driving digital transformation throughout Africa. Jan Hnizdo, CEO of Teraco, highlights the CT2 expansion as a strategic addition to Platform Teraco, offering enterprises a scalable platform for IT infrastructure with robust performance, reliability, and security. This expansion also provides clients with a broad choice of carriers and network service providers, which is crucial for establishing effective interconnection strategies.
Construction of CT2 Phase 2 is underway, and new capacity is expected to be online in the first quarter of 2025. Upon completion, this phase will add eight data halls of varying capacities, increasing the total IT load support to 50MW. The facility will be constructed over three levels, further enhancing its capabilities.
CT2 forms a critical part of Teraco's broader Cape Town Campus. It is directly connected to CT1, offering enterprises access to a rich ecosystem of over 250 network providers, cloud services, and NAPAfrica, Africa's largest internet exchange point. This connectivity is further bolstered by direct access to major cloud services like AWS Direct Connect and Microsoft Azure ExpressRoute.
Cape Town's status as one of Africa's most digitally connected cities makes it an ideal location for this expansion. The city is a hub for numerous digitally-focused enterprises and benefits from its strategic location at the confluence of major subsea cable systems. The imminent arrival of the 2AFRICA cable system underscores the city's growing importance in the digital landscape.
In line with contemporary environmental concerns, the CT2 expansion prioritizes sustainability. It features advanced cooling designs, including a closed-loop chilled water system and 100% free air cooling, significantly reducing energy consumption and water use.
The expansion of CT2 is a significant addition to Teraco's data centre platform, bringing the company's total critical power load capacity to 185MW across various campuses. This development is key for organisations seeking to scale their IT infrastructure dynamically, adopt hybrid multi-cloud architectures, and interconnect within the Platform Teraco ecosystem.
Upon completion, CT2 will encompass 73,000 square metres of building structure, serviced by a 90 MVA power supply. The expansion will increase the facility's data halls to 16, offering 18,000 square metres of deployment space. This project augments South and sub-Saharan Africa's data centre infrastructure and aligns with global hyper-scale requirements while adhering to stringent environmental and energy efficiency standards.