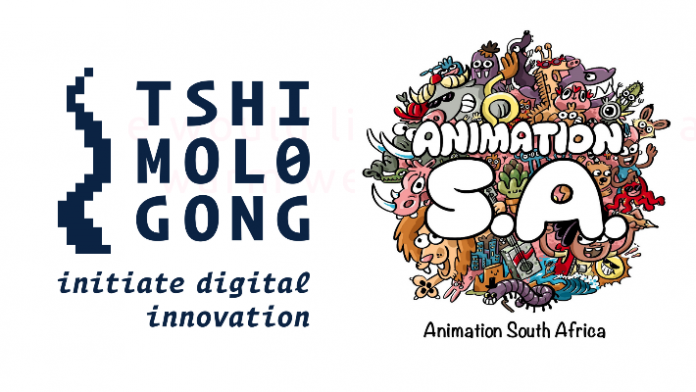 Tshimologong Digital Innovation Precinct and Agence Française de Développement (AFD), in partnership with Animation South Africa, have announced two exciting initiatives.
The first is the launch of a short film competition aimed at improving the development of animated films, and the second is the announcement of the 2019 Digital Content Hub intern skills development programme.
Professional script writers are to submit scripts of five minutes long and need to be authentically African with global appeal, while interested interns are encouraged to submit their CVs for a place in the development programme. The winning script will have free visual development and storyboards done by the 2019 skills pipeline.
The selected short film scripts will have concept design and storyboarding developed and directed by Art Director; Lesego Vorster, an ex-Animation School lecturer and Les Gobelins Masters graduate. Vorster will be assisted by Bokang Koatja and Jeani Varty two industry specialists in concept design and storyboarding who are currently training at Les Gobelins, one of France's leading Animation Schools. The curriculum for the internship is also being refined by experts from the same institution.
The Digital Skills Development Programme called the "Skills Pipeline", is a 7-month paid internship for 20 candidates. Aimed at unemployed BEE graduates and talented artists in concept design and storyboarding, it offers experiential learning in visual development and storyboarding focused on animation. The internship runs from January and culminates on 30 August 2019.
"This is an exciting internship, competition and transformation initiative. It will focus on concept design and Africanisation of imagery in animation and storyboarding. One of the major constraints of developing world-class digital content in South Africa, and elsewhere in Africa, is a shortage of people with specialised skills.
This is exasperated by a very competitive and tough job market. We are hoping that this initiative will go a long way to assist both interns and the market in general," says Isabelle Rorke, Chief Enabling Officer, Animation.
Eligible candidates for the competition are required to submit a five-minute professional complete short film script for animation by 5 December 2018, while CVs and portfolios for the internship to be sent by 5 pm on the 25th of November to [email protected].
Selected candidates will be contacted directly and sent details about the interview dates and venue.