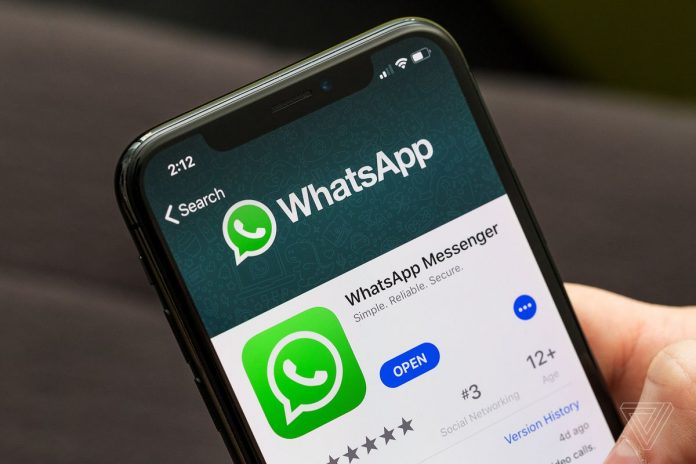 WhatsApp users will start to see targeted adverts popping up in the service from next year, a former executive has revealed. The ads will appear in the app's 'Status' feature from 2019, according to founder Brian Acton – and it's one of the reasons he left the company.
Acton said in an interview with Forbes, 'Targeted advertising is what makes me unhappy. "You build it once, it runs everywhere in every country."
"You don't need a sophisticated sales force. It's a very simple business. Facebook represents a set of business practices, principles and ethics, and policies that I don't necessarily agree with."
Last week, the co-founders of Instagram (bought by Facebook for £1 billion), left their positions without offering an explanation.
Chief Executive Kevin Systrom said in a statement that he and Mike Krieger, Instagram's chief technical officer, plan to leave the company in the next few weeks and take time off 'to explore our curiosity and creativity again'.
'Mike and I are grateful for the last eight years at Instagram and six years with the Facebook team,' Mr Systrom said.
'We've grown from 13 people to over a thousand with offices around the world, all while building products used and loved by a community of over one billion.
In 2014, Facebook acquired WhatsApp for $22 billion for the service in 2014.
Earlier, the company announced that its WhatsApp Messenger service will start charging business users for sending marketing and customer service messages, as the social network company's flagship brand faces slowing usage and revenue growth.
The messages will be charged at a fixed rate for confirmed delivery, ranging from 0.5 cents to 9 cents per message depending on the country, WhatsApp said.
Facebook has been looking at ways to monetise its WhatsApp service in the face of rising costs as it spends heavily to improve privacy safeguards and tackles concerns about social media addiction.