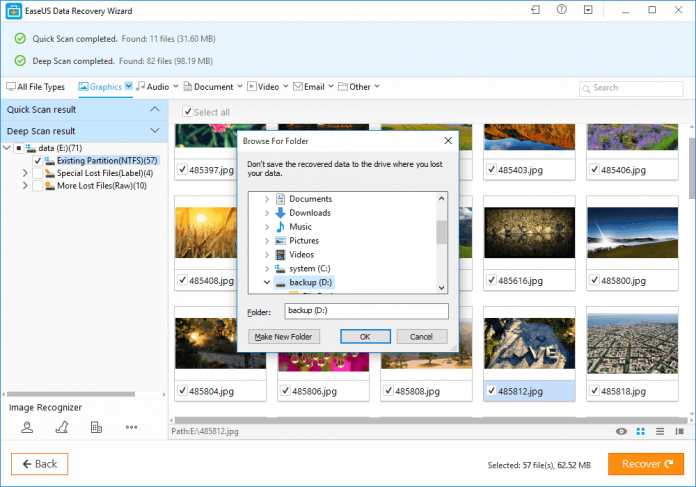 EaseUS Data Recovery Wizard Free is the premier file recovery software and when it comes to restoring files that have been permanently lost, there is none better. This free data recovery software is top of the line and state of the art. Best of all, it does not require any level of computing expertise.
This is one of the most fool-proof forms of software that currently exists. EaseUS Data Recovery Wizard Free understands your needs and caters to them instinctively. When your files seem to be lost forever, there are a number of reactions to have. Fear, sadness and even rage are appropriate in these situations.
That's where this file recovery software comes into play. Wouldn't it be nice to have access to free data recovery software that works like magic? Thanks to the good people at EaseUS Data Recovery Wizard Free, this dream is now a reality. Gone are the days of having to fret over accidental deletes and the like.
Of course, everyone wants to know more once they hear this. No one ever wants to simply take someone else's word for it in these instances. After all, there is a wide range of file recovery software providers who promise their users the moon but they are essentially unable to deliver.
Even a file has been sent to the recycle bin and deleted it from this location, it can still be found with the help of EaseUS Data Recovery Wizard Free. It all starts by choosing the file location. Head to the drive that the file was deleted from and from there, starting your scan is a snap.
Once the scan has started, there is not much else for you to worry about. The rest of the job is handled on your behalf. No long nights spent fretting or worrying about lost files. Now, all you need to do is utilize this awesome software and the rest takes cares of itself.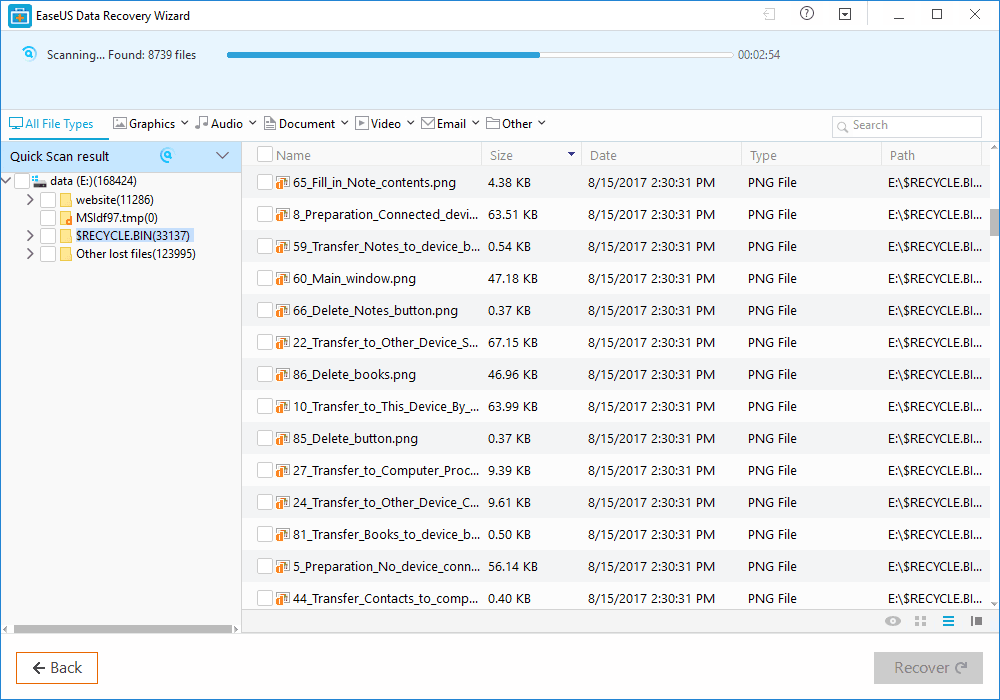 The software provides the user with an easy to read the index. The files are placed in front of you so that you can sift through them and learn more. The file type can be typed in to narrow down the search if you are not sure what the file's name is. As soon as the file has been located, click the Recovery button and you are on your merry way.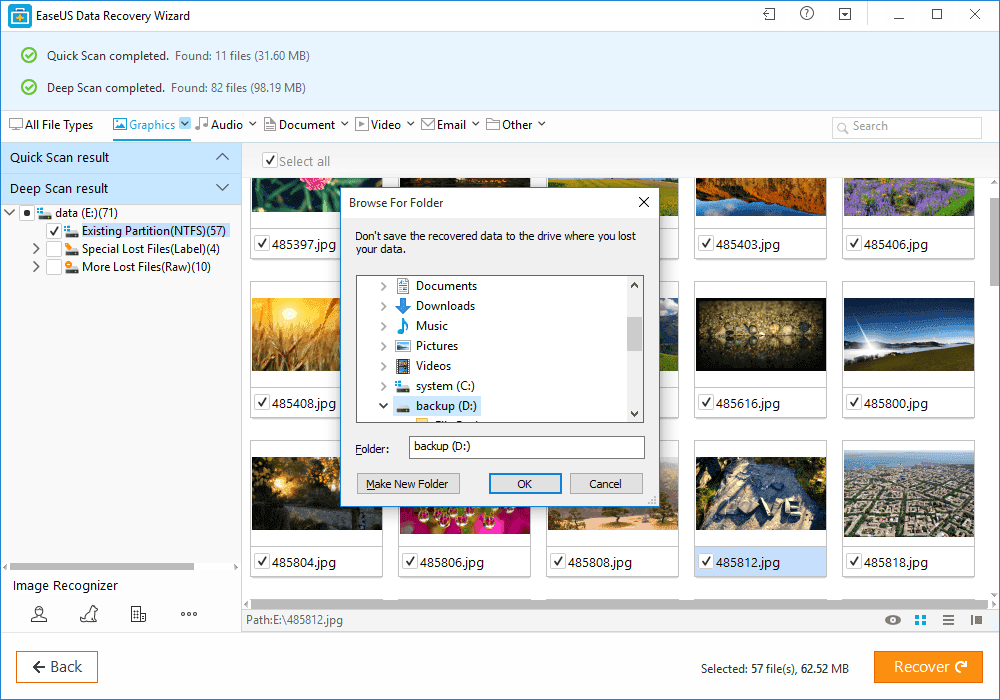 See how easy that is? Thanks to EaseUS Data Recovery Wizard Free, the process is now simplified. Just be sure to install the software in the proper drive. Do not install it in the exact drive that you are looking to recover files from. You will also want to make sure that you do not copy and paste files. Keep the drive in question intact.