I was interviewed via telephone by Radio Netherlands Worldwide (RNW) in June 2010, and was asked some questions about blogging as part of their Blogging for a living: it's catching on in Africa. "Blogging for a living" was part of an episode of Bridges with Africa.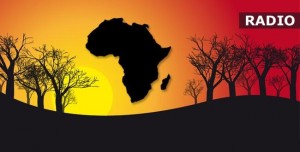 Bridges with Africa is RNW's radio programme linking Africans in Africa and Africans in the diaspora. Every week we bring you interviews, feature stories and African music. From culture and business to scandals and sports. You'll hear what makes Africans tick.
Their report on blogging in Africa started the following statement:
Its clear that blogs come in varied shapes and sizes and it looks like they're here to stay but a new trend is developing in Africa – the growth of the blog as a tool to make money. African bloggers are beginning to earn a living and in some cases, fame for their exploits.
The report featured Christopher Mills, the South African blogger behind imod.co.za His blog is easily one of Africa's most successful blogs and constantly ranks among the top 5, in Africa according to Afrigator. He spoke with RNW about the impact African blogs are starting to have since Africa has soared up in the ranks of technology as well as the types of bloggers.
I spoke to RNW about how I got started with blogging, how I make money from blogging and I shared an important tip for anyone interested in starting a blog in Africa.
Enough already. 🙂 Just stream the audio using the player below:
[audio:https://tech.africa/download/bwa_seg_blogs_20100625_44_1kHz.mp3]
My first ever blog post in the strict sense of the word was on 15th February 2005. The first posts I however wrote on this current blog were on 4th November 2005. Therefore, this blog would be 5 years old in November. I would reveal much more information about the impact blogging has had on me on 4th November 2010.
As always, your comments, suggestions and questions are welcome in the comments area.
Podcast: Play in new window | Download