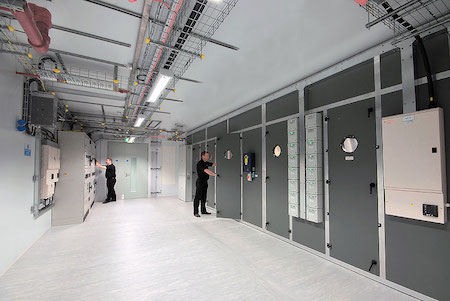 Digital Parks SA, the powerhouse behind Africa's largest Carrier Neutral modular data centre, has unveiled its second establishment within Eco Park in Centurion, further cementing its foothold in the thriving African digital landscape.
The newly opened data centre, the first of its kind in the region, has been ingeniously tailored to cater to the specific needs of small and medium-sized enterprises (SMEs). It offers enterprise hosting and diverse connectivity options, equipping SMEs with the necessary tools to grow and thrive in today's increasingly digital world.
The data centre has been developed to provide the full suite of benefits that come with a Tier III compliant facility but at more accessible price points. This commercial strategy underscores Digital Parks SA's commitment to making data centre services more attainable for enterprises, challenging the prevailing perception that such services are often financially out of reach.
In the face of persistent load shedding and frequent power outages, maintaining company server rooms with acceptable uptime has become a near insurmountable challenge for many businesses. This issue has been further compounded by the spiralling costs associated with power outages and the escalating diesel prices, making self-management of IT infrastructure a costly and onerous undertaking.
With the launch of its second data centre, Digital Parks SA is poised to offer a feasible solution to these challenges. It presents an opportunity for businesses on the path of digital transformation to maintain their IT infrastructure at optimal uptime levels, all while keeping costs under control.
This new facility represents a significant stride forward for Digital Parks SA, but also for SMEs in the region, which are set to benefit from affordable, enterprise-level hosting solutions as they navigate their digital journey.