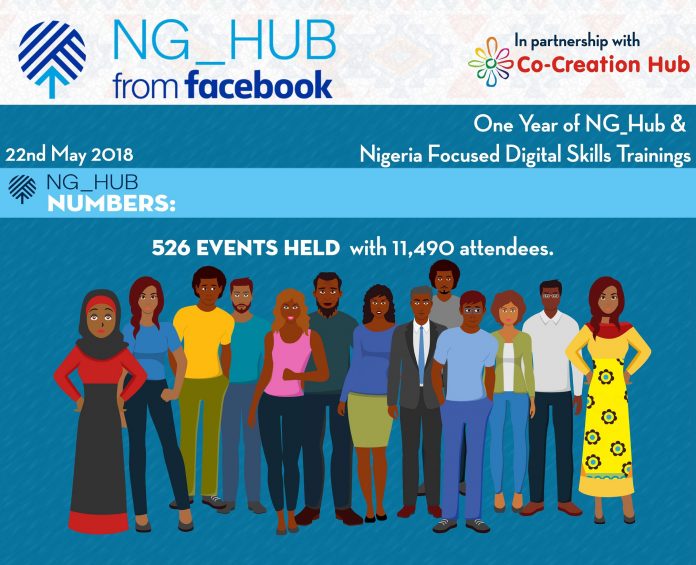 The inaugural cohort of Lagos-based FbStart Accelerator raised over $400 000 in grants and investments during the programme after their ideas received some initial traction, Co-Creation Hub (CcHub) incubation unit director Damilola Teidi, has said.
The $400 000 includes $250 000 that agritech startup Vestark won in last year's Google Impact Challenge for a mobile app that according to Teidi is on track to being used by veterinary schools across Nigeria.
CcHub, which runs the programme in partnership with Facebook, recently put out a call for applications for this year's programme, which now also accepts Ghanaian student teams. Applications close on 30 June.
The participants of the six-month-long programme, which kicked off last August at NG_Hub — which hosted over 526 events which were attended by over 11 000 attendees in its first year.
The FbStart cohort may well have raised well in excess of $400 000, as Teidi declined to disclose whether any of the teams had secured any commitments for investment from investors during the accelerator's demo day held on 12 April (check out the video below).
Teidi said some of the startups were still in conversation with investors. She, however, pointed out that there were more than 10 conversations that were set up with prospective investors and corporate partners as an offshoot of the demo day.
The cohort — which comprised 15 teams of Nigerian students and startups — focused on research and mentorship around deep tech solutions, namely in the fields of artificial intelligence (AI), virtual reality (VR), the Internet of Things (IoT) and data science.
Teidi said a highlight of the programme included student teams having developed projects from ideas into working prototypes.
She added that in some instances, some of these student teams even got their prototypes to market.
The programme, she said, also exposed participating startups to over 200 local and international executives through an Innovation Showcase Week which took place over three days in February and March this year.
Teidi singled out one team, DeepQuest AI, which spent the time during the programme completing the development of its commercial product during the programme and had acquired over 5000 installs for their beta version.
The startup, which she said had originally aimed for 100 installs, has now launched their product globally.
Another team, Gricd, created a unique cold-chain device designed for the portable transportation of temperature-sensitive items.
The device, Teidi said, is being used by the Nigerian Institute of Medical Research. She added that the startup is also in the process of signing sales contracts and partnerships with other key stakeholders.
Then there's student team Treplabs, which has developed the Realdrip system which prevents backflow of blood during drip treatment by monitoring flow rate, volume administered and automating the process.
Teidi said the team came into the accelerator with a rough prototype and a dream to solve a huge problem and save lives. "They now have a working product that is set to undergo clinical trials," she added.