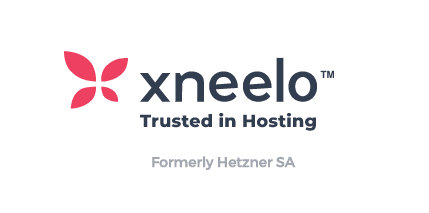 Hetzner South Africa has announced it's international expansion plans under a new brand name. They shared the following notice with their customers:
Today marks the beginning of a new chapter in Hetzner's life: from now on, we are xneelo.
For twenty years, Hetzner has had a single focus: to be Trusted in Hosting. We've developed the infrastructure, the customer service and the necessary tools to support our customers as they build their websites – and their businesses. It's now time for us to stretch a little further – we're going global.
The reason we're changing our name
We already have an office in Canada and intend to launch into new markets. Our international expansion means we need to change our name to avoid brand confusion with Hetzner Online, a separate company to Hetzner SA.
We're still the same team, just with a new look and space to grow internationally.
All the parts that have made Hetzner what it is won't change. Our company values, our founder and CEO, and our experienced leadership team who have been with us for many years remain the same. They are now xneelo's values and leadership team. Our operational strategy remains unchanged.
Why xneelo?
We chose the name xneelo (pronounced ex-nee-lo) with care: inspired by a Latin phrase that translates into the ability to 'create something out of nothing'. We believe that our new name speaks to the resourcefulness, ingenuity and industrious spirit of our customers – and of our team.
---
Established in 1999, xneelo is currently a market leader in the .za domain space and a leading web hosting company in South Africa.