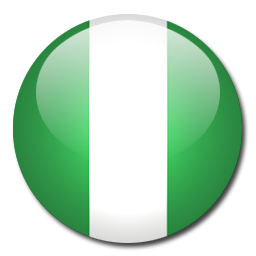 The Internet Protocol Version Six (IPv6) Council Nigeria is collaborating with the Association of Telecommunications Companies of Nigeria (ATCON) to host the 1st web seminar (webinar) on the state of IPv6 deployment in Nigeria on Thursday, April 8, 2021 by 10 am.
A joint press statement endorsed by the two presidents of IPV6 Council Nigeria and ATCON, Mr Muhammed Rudman and Engr. Ike Nnamani in Lagos on Monday disclosed the webinar theme is on "National IPv6 Migration: Challenges and Prospects for the Nigerian/Africa Digital Transformation".
The webinar is a veritable platform to discuss the strategic role that IPv6 would play in the implementation of the Nigerian National Broadband Plan (NNBP) 2020-2025 and its role in actualizing the Digital Economy and ensuring National Security given the impact of IPV6 on IoTs, Smart City and other related technologies like AI, ML, and financial technologies. The effective implementation and associated benefits of 5G is hinged on the deployment of IPv6.
Some of the industry experts that are expected to deliver keynote address and lead discussions at the webinar include Prof. Latif Ladid,the global President, IPv6 Forum and Chair IPv6 EU Working Group; Prof Umar Garba Danbatta, Executive Vice Chairman, Nigeria Communications Commission (NCC) and Ms Funke Opeke, Managing Director/CEO, MainOne. Panel discussants are made up of industry players representing various segment of the sector.
The urgent need to migrate to IPv6 is long overdue hence both government agencies and industry players that are operating within the space of telecoms and ICT in Nigeria need to come up with policies and programmes that would ensure adequate investment is directed at deployment of IPv6.
ATCON and IPv6 Council Nigeria entered into a strategic collaboration to encourage and push for the adoption of IPv6 in Nigeria.
They also said that the driving force of this collaboration is that the Nigerian ICT sector can no longer continue to take the back seat and miss the prospects and opportunities offered by the global ICT industry.
They therefore invite ICT stakeholders as well as members of the two groups to participate actively in this webinar as its free.
To participate, stakeholders are urged to register via this link: https://bit.ly/3qOzhqx
ABOUT ATCON
The Association of Telecommunications Companies of Nigeria (ATCON) is a professional, nonprofit, non-political umbrella organization of telecommunications companies in Nigeria. It is also the premier Association that was formed by technocrats in the telecoms industry to facilitate as well as accelerate the growth and development of the Nigerian Telecommunications Industry and this we have been doing for over two decades. ATCON has a membership profile made up of indigenous and multinational telecommunications companies operating in Nigeria. Membership of the Association has since its inauguration grown close to 200 companies. Its membership categories includes: Telephone Operators (PNL/Fixed Line Operators, MNOs/IDAs Operators), Infrastructure Providers (Interconnect/Data Centre Operators, Towers/Base Stations Providers); Internet Services Providers (ISP) (Wholesale Segment, Retail Segment), Value Added Services Providers (VAS), Over The Top (OTT) Players, FINTECH/e-Commerce Operators, Telecom/ICT Equipment Manufacturers, Telecom/ICT Consulting firms, and Telecom/ICT Equipment Dealers
ABOUT IPV6 COUNCIL NIGERIA
The IPv6 Council Nigeria is a chapter of the global IPv6 Forum dedicated to the advancement and promotion of IPv6 best practices and lessons learned in Nigeria and Africa at large. Comprised of individual members, as opposed to corporate sponsors, its mission is to provide technical leadership and innovative thought for the successful integration of IPv6 into all facets of networking and telecommunications infrastructure, present and future.
IPv6 preserves everything good in today's Internet, and adds much more, such as virtually unlimited IP address space to connect everyone and everything, stateless auto-configuration, seamless mobility, automated network management, end to end security and new optional service levels for the future of work.