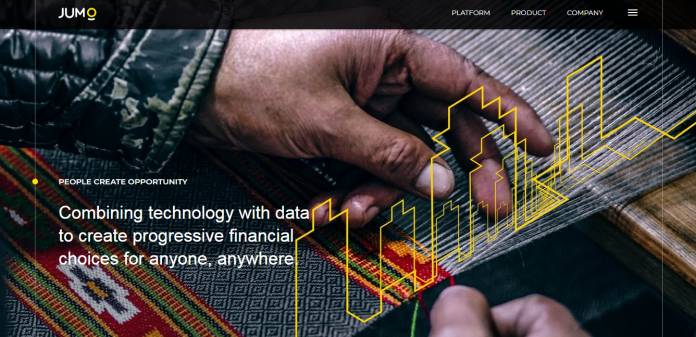 African fintech startup Jumo has secured a fresh $12.5 million to add more fuel for its expansion into Asia Pacific.
The new investment comes from London-based investment fund Odey Asset Management, and it is an extension to a $52 million round that closed back in September. The deal takes Jumo, which recently moved its headquarters to Singapore, to $103 million raised from investors. Its backers include Goldman Sachs, Proparco — which is attached to the French Development Agency — and Finnfund, and it was part of Google's Launchpad accelerator last year.
CEO of JUMO, Andrew Watkins-Ball, commented, "The closure of this latest funding round is a fantastic endorsement of JUMO's track record in developing inclusive financial infrastructure and information capability. We have a proven business model, evidenced in the strategic partnerships we have built with forward-thinking banks, mobile money operators and partners like Uber. I am pleased to conclude 2018 with yet another milestone achievement for the company. In addition, I am excited to welcome Odey Asset Management as a strategic investor and James Hanbury to the Board, to help us better realise our mission to advance financial inclusion."
James Hanbury, Partner at Odey Asset Management, commented, "JUMO's agile and adaptable platform is a force for good which has contributed to greater financial inclusion and advancements in the traditional lending sector, through its fair exchange of value with partners. I am pleased to have joined JUMO as a Non-Executive Director and look forward to working with the executive team to support the attainment of its ambitions."
Founded in 2014, Jumo specializes in social impact financial products, such as microloans, savings and insurance. It started in Tanzania, and today claims to have originated more than $1 billion in loans. Since September, when it announced a first expansion into Asia via Pakistan, it claims it has grown to 10 million people saving or borrowing from its platform (from a previous nine million). The company has some 350 staff across 10 offices in Africa, Europe and Asia.
Over the last year, the company said it has doubled the number of financial service providers and telcos on its platform. Of those deals, one of its highest profile is a digital finance product for Uber drivers that's live in Kenya. That collaboration is likely to expand in Africa and potentially beyond, Jumo said.