Amongst all the musicians that tickled my eardrums in my childhood days, the eccentric Michael Jackson stood out. It didn't take much effort to notice this outstanding gentleman who could sing, dance, cry, choreograph and more. Michael Jackson was easily my favourite artist and if I'd be true to myself, still is.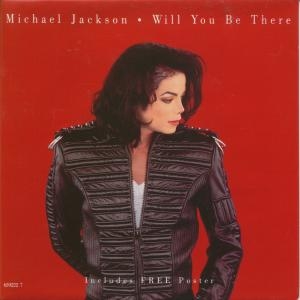 Though his dance moves and showmanship was what endeared him to many, his love/emotional songs were what appealed to me most as you would see from my list of his best. I have more Michael Jackson CDs, VCDs and DVD than that of any other music artist. Ironically, I had bought the breath-taking "Live In Bucharest: The Dangerous Tour" DVD just a few weeks ago.
Little wonder then that when I received a call at 10:25pm (GMT) on Thursday from a friend asking if I had heard of Micheal Jackson's death, I just smiled. Of course I did not believe it. I was very certain that it was a rumour being propagated by the media. I quickly headed to Google News. The mixture of headed lines gave me hope because reports of his death was still scarce and unconfirmed at that time. By the time I slept at 2am, it was not only confirmed, but I had watched live on CNN as his body was transported to the coroner's office via helicopter. Friday was a very sad day for me. I did not expect Michael to die at this time.
News of his death has impacted the media in no small way. News about the political crisis in Iran, recovery of dead bodies from the recent plane crash in Brazil, China, Iraq, Afghanistan etc got eclipsed for some 24 hours. Some leading news and social network websites crashed under the enormous pressure of surfers eager to get, share and discuss the news. From Wikipedia:
News of Jackson's death spread quickly online, causing websites to crash and slow down from user overload. Google believed it was under attack from hackers, while Twitter reported a crash. AIM, an instant messaging service operated by AOL, collapsed for 40 minutes, and Wikipedia crashed at 3:15 PDT. AOL called it a "seminal moment in Internet history," adding, "We've never seen anything like it in terms of scope or depth."
As I write this, MTV and Trace TV are playing his best hits back-to-back while MTV Base played Michael Jackson's All Top 40 yesterday.
My best of Michael Jackson's tracks. My reasons for loving them in italics:
You Are Not Alone
A love song doesn't get better than this. Same for 2.

Will You Be There?
Speechless
Heal The World
This track is not only melodious, but is for a very good cause. Healing the world. Same for 4, 5 & 6

Cry
Man In The Mirror
We Are The World
The Lost Children
Jam
Heavy beats and dance, dance, dance. Same for 9 to 21.

Liberian Girl
Dangerous
Remember The Time
Who is it?
You Rock My World
In The Closet
Bad
Beat It
Billy Jean
Black or White
The Way You Make You Feel
Blood On The Dance Floor
Give In To Me
They Don't Care About Us
Rebellion well spiced with good beats. Same for 23 & 24
Scream (Featuring Janet Jackson)
Stranger in Moscow
Why (3T Featuring Michael Jackson)
His excellent work far outshine his many flaws and for this reason, Michael Jackson remains a music legend. Fare thee well Michael. The world misses you.
You may post your tributes to Michael Jackson here too in the comments section.