I unveiled a new look of this blog Oluniyi David Ajao over the weekend. For regular readers, you might think this is one change too many. I am thus using this blog post to explain.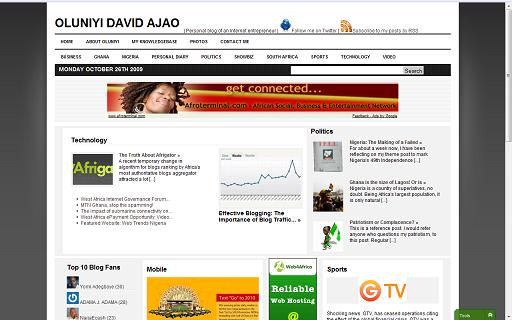 The previous blog design in recent times have been largely cosmetic. They lacked the functionalities I wanted in this blog but surely had the looks. I have successfully installed a new blog design that has most of the functionalities I want, but lacks a bit in the aesthetics arena. I intend to spend time improving the looks drastically, as time goes by, and adding some useful functionalities.
In the meantime, the new blog design showcases the wide variety of content I offer, and is aimed at showing I have more to offer, than just blogging about technology. To meet this, I would also be blogging more often about issues outside the remits of technology.
This new blog design would stay, for a long time to come. Expect some more diverse content. As always, your feedback is much welcome.
Thanks for visiting.