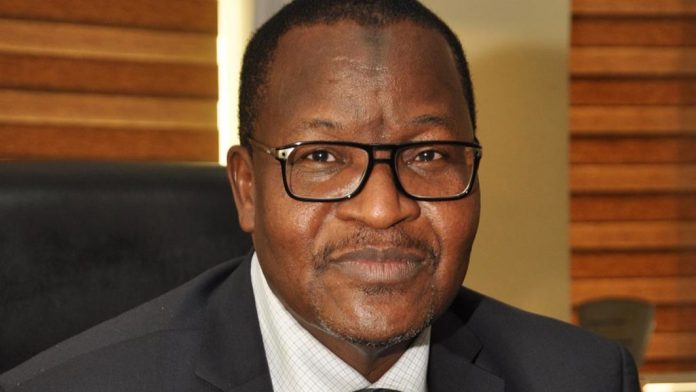 The Executive Vice Chairman of the Nigerian Communication Commission (NCC), Prof. Umar Garba Danbatta, has stressed the importance of making efforts to secure the country's cyberspace against imminent threats.
Danbatta, represented by Yetunde Akinloye, Director, Legal and Regulatory Services, NCC stated this in Abuja at a stakeholders' consultation forum on the Establishment of Internet industry code of practice.
He said it was also important to note that Sub-Sahara Africa loses 0.007 to 0.2 per cent of its Gross Domestic Product (GDP) to cybercrimes, as stated by the Internet society.
According to him, the Internet was designed to facilitate communication across different networks and jurisdictions, adding that the liberalisation of the industry and rate of evolution in mobile telecommunications had led to an increase in the use and dependence on the services that ride on it.
He said: "The NCC, in accordance with its mandate to regulate the communication sector in Nigeria, as expressed in the Nigeria Communication Act 2003, set out to establish this Internet code of practice to clearly define the rights and obligations of Internet access service providers, put measures in place that will safeguard and protect minors, vulnerable audience and consumers as a whole.
"This is envisioned as a co-regulatory effort between the commission and industry stakeholders; hence the need for extensive public consultation and incorporation of stakeholder feedback into the final document."