Nigeria is trending again in the international news headlines for the wrong reasons. According to BBC News:
At least eight people have been killed in explosions in Nigeria's capital, Abuja, marring celebrations to mark 50 years since independence from the UK.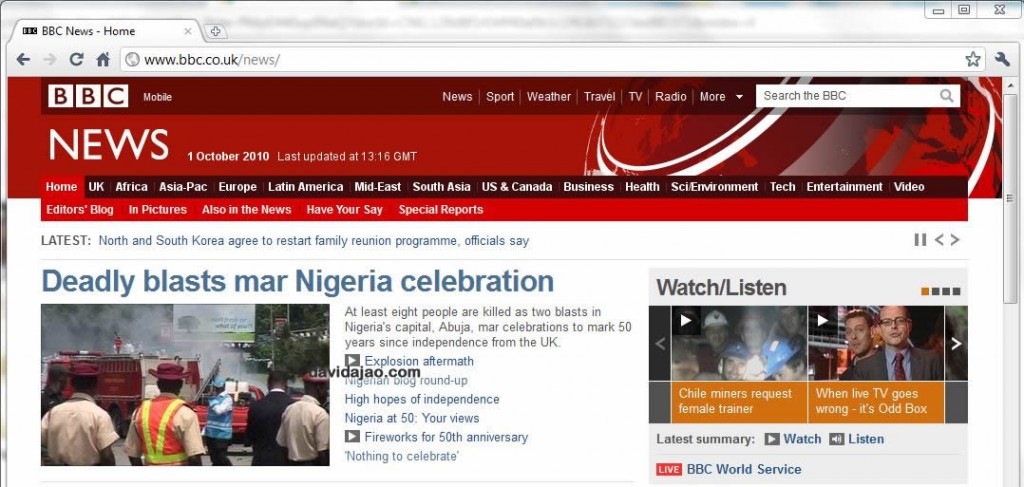 Was a jamboree necessary in a country that is for all intents and purposes a failed state?
Is there really anything to celebrate?
Couldn't the day have been simply marked with a very sober reflection and a resolution to rise-up from the ashes of corruption+mediocrity towards a future of accountability+excellence?
Just my random thoughts on a sad day.