March 2020 update: Nilesat 101 and 102 satellites have bought been decommissioned since 2013. The current Nilesat satellite is the 201. You should read about that instead.
---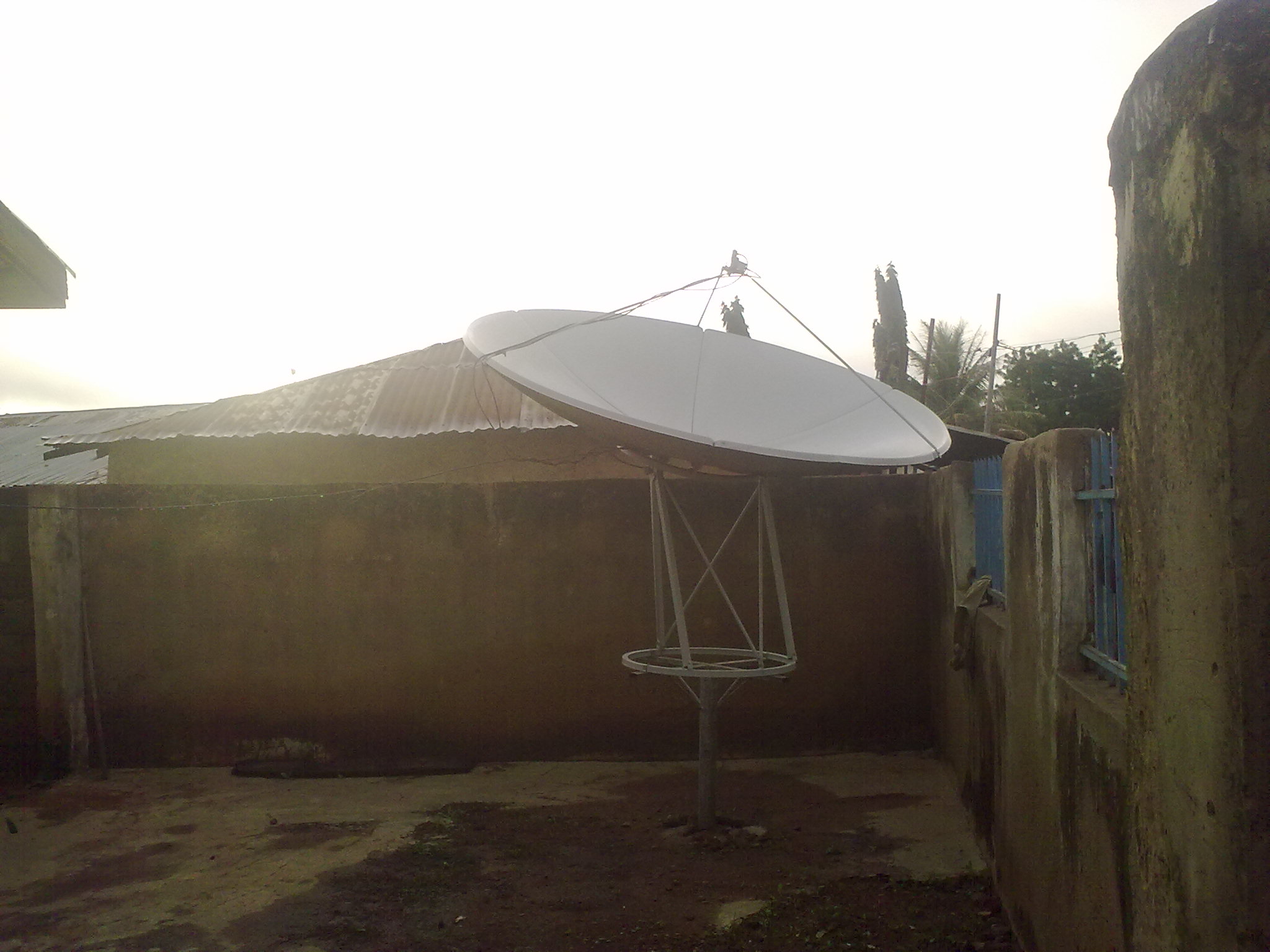 I had the opportunity to visit Zaria, a town in Northern Nigeria, on my recent trip to that country. I was pleasantly surprised to have observed so many satellite dishes as I was being driven into the city. You can thus imagine my excitement when I got to my relative's apartment and saw that he also had one of the big dishes. Never mind that power from the national grid was off; that's what power generators are made for. In a few minutes after my arrival, I was switching through the channels on the satellite receiver; over 200 of them.
Nilesat is an Egyptian company, and the name of a series of Egyptian communications satellites. Nilesat operates multiple geosynchronous communications satellites all of which are stationed at 7 degrees West. The Nilesat satellites deliver more than 470 TV & 104 Audio Channels, including a wide variety of Egyptian, Arabic & International Channels – most of which are free-to-air. Content include: news, movies, talk shows, reality shows, sports and everything else you can imagine on a satellite tv service.
Nilesat currently operates two satellites: Nilesat 101 and Nilesat 102. I flipped through over 200 channels which were mostly Arabic channels with some having English subtitles. The TV channels were mostly services from Arabic countries like Egypt, Saudi Arabia, Libya, UAE, Tunisia etc. I even saw a channel from Chad Republic. Were these good enough to watch? Yes they were most especially because viewing the channels was absolutely free-of-charge. You pay no monthly subscription so long you have a satellite dish big enough to capture the signals from space.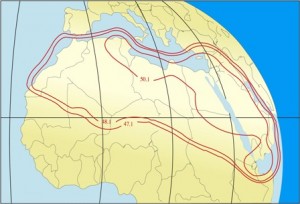 There is a catch: you have to be within the geographic footprint of the NileSat satellites. As you can see from the map to your left, Nigeria is not exactly within the red lines. Thus, those in northern Nigeria need a bigger dish to be able to capture the signals. Despite the big dishes used in Zaria, some of the TV channels still cracked since the signal strength was low. This means only those at the extremely northern part of West Africa have access to the NileSat services.
Some of the TV channels include:
Fox Movies Middle East
Rotana Cinema
Alhurra Iraq
ERTU 1 Sat
Al Kahera wa Al Nas
Nile TV International
Al Masriyah
Al-Jamahirya TV
Ashorooq TV
Alrai TV
Jaras TV
BBC World News ME
Al Hedaya
Music Plus
Dubai One
Dubai Sports
Sama Dubai
Dubai TV
Sharjah TV
Space Toon Arabic
Nojoom 1
CNBC Arabiya
Al Sharqiya TV
Dubai Racing
Nilesat 101 and Nilesat 102 are located at 7.0°W.