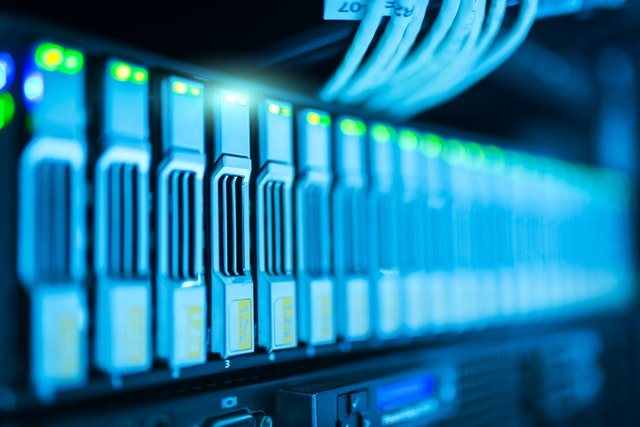 The web hosting market currently offers diverse kinds of services and hosting plans. This means hundreds of web firms are looking to win your business. With the massive volume of options out there, it can get overwhelming when making a decision on the type of hosting to choose for your business. This article discusses the most common web hosting platforms and will help you decide on the best one for your business.
1. Shared Web Hosting
Shared Hosting refers to a type of service where one server handles several web hosting accounts – it gets to thousands in some cases. It is the most common type of hosting, by far. It is the starting point and usually sufficient for most small and medium scale businesses.
Here the service provider maintains the hosting server completely. This includes general improvements to both the server software and hardware. On the other hand, every business is liable for the content and security of their web hosting account. The user would typically have access to a set of features including a control panel like cPanel or Plesk, to upload and manage their web files, view the traffic details, among other functions.
This option is typically the most affordable.
2. Reseller Web Hosting
This option allows the account holder to use the assigned space for hosting other sites. The reseller buys the services having extra tools with an intention to sell for revenue. The packages have better technical control through a control panel like Web Host Manager (WHM) and Plesk panel, in addition to a billing software for managing their customers.
The benefits include private nameservers, control over the web hosting plans etc. It is ideal for startups and individuals who wish to make money as a hosting provider. There are varying Reseller Hosting plans and a prospect can start from the cheapest and upgrade as the need arises.
3. Cloud Hosting
With this hosting platform, several virtual servers work collectively forming a vast system. The virtual servers allow each virtual server to handle a specific task, example, database, email, archiving etc. In a proper setup, there is always redundancy as another virtual server is ready to take-up a specific task where the main server crashes or is taken down for maintenance.
When there is an overload on the system, poor-quality hardware can hinder the operations. With cloud hosting, you have the most significant benefits of the virtual platform. The server systems and data centers finish the available tasks. Also, this plan prevents the closure of the site in case of increased demand from site's visitors.
The benefits include an assured operation without any unexpected failures. Though all server systems fail, the plan reduces excess effects coming with loss of service. The data centers have standby features that make sure there is continuous data transmission.
4. Virtual Private Servers
A Virtual Private Server (VPS) is a virtual machine sold as a service by a hosting company.
A VPS runs its own copy of an operating system (OS), and customers may have superuser-level access to that operating system instance, so they can install almost any software that runs on that OS. For many purposes, they are functionally equivalent to a dedicated physical server, and being software-defined, are able to be much more easily created and configured. They are usually priced much lower than an equivalent physical server. However, as they share the underlying physical hardware with other VPS's, performance may be lower, depending on the workload of any other executing virtual machines.
They are ideal where a shared hosting plan is not an option.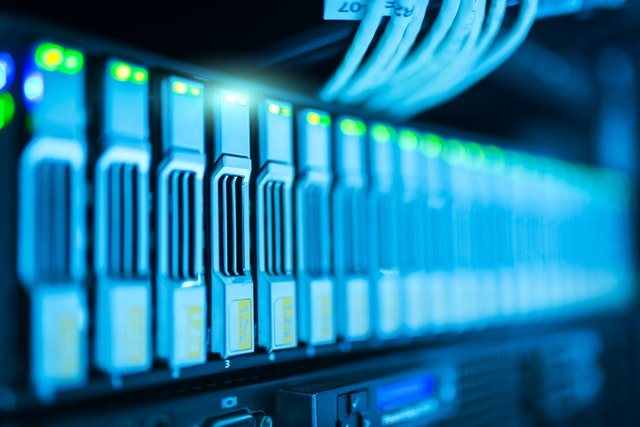 5. Dedicated Server
Unlike the shared hosting, which has many sites, the dedicated web server accommodates only one. This feature makes your site more stable and reliable and beneficial since you don't share the resources. Even if you have high traffic, the pages will load quickly making it worth investing. The rented physical server gets entirely controlled by you without any worry.
This high-level server will serve your online business even as it grows its online presence. Though the prices are also higher compared to a shared plan, it is capable of handling a high-revenue website.
6. Colocation
The Colocation option suits all small companies in need of big IT needs minus the charges. It is ideal for companies that own server hardware and capable internal staff to handle the system administration.
The data center providers maintain the security, providers power and sometimes internet bandwidth. This control means the software, storage space, and backups are your responsibility.
7. Self Service Web Hosting Platform
In this plan, the company or individual hosts the servers on their own, within their home or office. That means, you purchase, fix and arrange the software and maintains everything. You need to ensure there are enough cooling and power in the room. Also, you will be in charge of information space, power backup, bandwidth, servers administration, and data security.
8. Managed WordPress Hosting Plan
The growing WordPress platform popularity for site building makes many opt it. Here, the plan provider maintains the installed WordPress and offers protection against hackers. The affordability makes it a better option for new and long-lasting businesses using the platform.
As you decide on a web hosting platform, go for one who manages your website needs. The ability to handle multiple visitors without slow loading or crashing is essential.
If you began with either free or low-priced plans after some time, the site would start to slow down. So to keep the grown traffic, you must upgrade the Web server. Since every business needs to be present online, it is good to have a budget-friendly plan. When you settle on the type of web hosting planning you need, search for a reliable firm. Keep in mind the amount of offered resources like RAM and bandwidth.