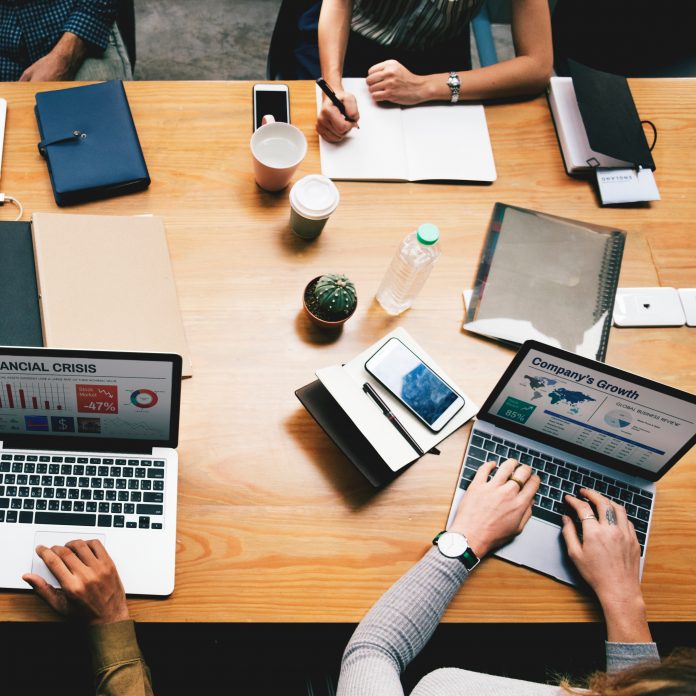 Among the common e-business infrastructure, Web Hosting is one of the most critical. Every business needs to promote their services and establish an online presence. With reliable web services, your operation from the beginning runs without worries. So you need to prevent any possible challenges which may cost your business reputation. This article looks at the ways to avoid and manage the problems for a smooth running.
1. Choose a Dependable Web Hosting Provider
Financial losses are one of the frustrations you need to spare your business. Selecting a web service provider sometimes looks simple, and many tend to overlook. Before getting to sign your contract, seek to know more about the appropriate web host. Considering your usage, budget, and necessary tech support beforehand will improve your e-business uptime. Therefore check the following:
a. Company Size is not a Solution
Opting for reputable and established web host protects you from frustrations. Many believe big web hosting firms will offer stable services but expect issues occasionally. So it is vital to protect your business by determining the real experience as a hosting service. When you identify your needs, match with the available capable provider with proven reliability.
b. Match your Budget
Although pricing should not be the primary concern, have in mind that you will pay monthly. You can get quotes from several hosting service providers and go for what you afford. Over prioritizing, prices may lead to a web host providing a decent uptime and no technical support. Other frustrations like extreme capacity challenges or uptime challenges can come along.
c. Confirm data centre is working
Some web hosts often are not careful about the kind of web hosting accounts they accommodate. Some will permit porn sites and servers which generates security issues on the network. Such items including spamming negatively affect your customers since you can get blacklisted for email delivery.
On the other side, reputable companies are more costly, but they offer secured services worth the pricing. Some complaint of frauds gets discovered after acceptance of the hosting agreement. You can avoid this by analyzing and understanding every aspect of the contract.
2. Confirm the skills of the Web Host
The process never ends with the contract, consider a web hosting provider ready to take your website into future growth. From the beginning, the services should be adequate and cater to the need to upgrade. The plan you purchase should satisfy your upgraded space and features immediately.
One of the crucial things is the know-how of the provider. So make sure the hosts you consider will support your requests to upgrade when necessary. In essence, a good expertise is necessary to handle the services properly and avoid downtime.
3. Make sure There is Enough Security
Securing a Web hosting account can be challenging especially if you are not aware of the cause of the problem. This lack of understanding, in turn, affects your operations and entire business. Many hackers currently continue to find ways to access servers. If you do not check into this, you might lose a lot of money and experience sudden failures in the system.
Make sure your web hosting company can do the best and provide for better-quality safety measures. The website and data should never either get compromised, unavailable or accessed by intruders.
As soon as you realize the problem, communicate with the web host to determine the exact cause. You would never know, maybe the company decisively caused this to install updates. You can re-examine the signed agreement and check if there are up-time assurances. At such time, you can also upgrade your server but notify your customers.
4. The Web Hosting providers should not have hidden charges
As you go on with the search for the most preferred host, request for an all-inclusive pricing list. The outline must include the support offered and indicate what is charged or free-of-charge. Also, an apparent breakdown of what you will benefit is essential. Be aware that the trend for winning any business is through hidden and non-specific promises.
Additionally, settling for cheaper hosting firm may leave you to feel deceived. So be cautious to prevent extortion and scams of sub-standard services. Remember, you will get what you pay for from the host company.
Determining the clear pricing outline helps you not get trapped with some assurances. For instance, if told about unlimited bandwidths confirm that there are no associated hidden terms and conditions. Sometimes, your traffic gets restricted, and extra charges are charged when you exceed.
5. Check the Technical Support
Many web hosts are only helpful while things operate efficiently. When the running starts to get in the wrong, there is a sudden change. Especially once downtimes occur, the fact that your business has many customers waiting is forgotten. Sometimes the provider promises to come but will resolve the issue after some time, resulting in losses.
Since you ventured into an online business for success, the web hosting provider undoubtedly is the foundation. Make sure the company delivers needed technical support before getting into an agreement. The support system should suit your communication channels. The common channels including telephone contacts, email/tickets, live 24/7 customer service chat is crucial. Remember, the provided contact forms or an FAQ page is not enough way to resolve downtimes.
You need to know that potential clients do not take a long time to abandon a website that is not loading quickly. High rates of leaving your business website eventually translate into reduced income.
In conclusion, the location of the web host defines the speed of the website to the users. Analyse the latency of the data centers and take the right decision. Always ensure the company offers a technical support system and superior hardware. In this way, your provider will be able to handle the downtimes and arising speed problems efficiently. The continued support also ensures full-time money flow to your company – all things being equal.
Web4Africa is a leading web hosting provider in the Africa region with a data centre footprint across Ghana, Nigeria, Kenya and South Africa. The web hosting company is thus able to deliver efficient web hosting to East, West and Southern Africa in addition to an efficient and reliable technical support offer.