There is a big deference and the two cannot be compared.   Make sure that you buy the correct device.
The DiSEqC Switch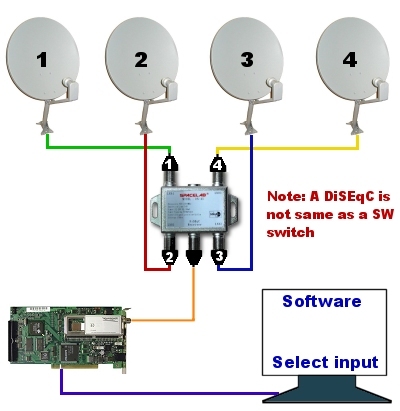 The Multi-Switch
A Multi-Switch combines signal from more than one LNB and sends the signal to

more than one

receiver.
A Multi-Switch is usually used with DISH Network or DirecTV systems. It can be used with Free To Air system.
When using a multi switch, the first port is always controlled by 13V & the second by 18V DC (1 for each polarity).To receive both polarizations (H/V or R/L) you must have each port connected to a LNB.  It means you have a cable for horizontal and a cable for vertical.
This is one way to connect more than one decoder to a dual LNB. A single LNB will not work on both polarizations.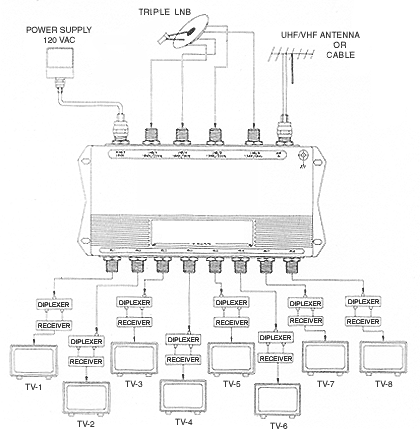 Diplexers
Diplexers are used for many operations.
They save time by not having to run multiple cables.
They combine a digital and analog signal within one wire and turn the wire into a two way road.
The analog signal can either travel the same direction as the digital signal or the opposite allowing easy back feeds for second or third TV's on the same receiver.
22khz switches
22khz switches are usually used when connecting switches with many LNB's and decoders.
With 22khz OFF in the decoder, port1 is connected.
With 22khz On in the decoder, port2 is connected.
22khz switches and DiSEq switches can work well together, with a restriction.  The 22khz switch must come AFTER the DiSEq switch. Connect one 22khz switch to two LNBs and then connect the output of the 22khz switch to port 1 on the DiSEq switch. You will be able to connect 5 LNBs instead of 4 LNBs . With more switches you can add LNBs