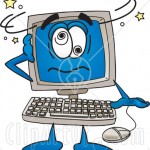 Any regular reader of this blog would have noticed the very rapid changes in the look of this blog in the past few days. It might give some the impression of an inconsistent Oluniyi David Ajao. I am truly sorry about that.
You see, I have this insatiable craving for excellence in every thing I do and that has driven me to search for "the perfect theme". I blog on a great platform called WordPress and it allows one to easily change the look-and-feel and one's blog by changing the design theme. After hours of search and spending of dollars to buy themes that appeared perfect, I have come to the painful conclusion that there is no perfect theme for me out there. I just have to build it myself. After all, why do I take pride in calling myself a website developer?
I have settled for this great looking theme from friends at WooThemes for now and I promise you dear reader that this present design would stay constant for a while. I would find time to design a theme that caters for my idiosyncrasy while at the same time taking the needs of you readers into consideration. The new design should appear on my birthday anniversary this September 2009. For now, keep enjoying the posts and remember to leave your comments.
I'm grateful to those who have found time to write to encourage me and those who share their honest feedback about my efforts.