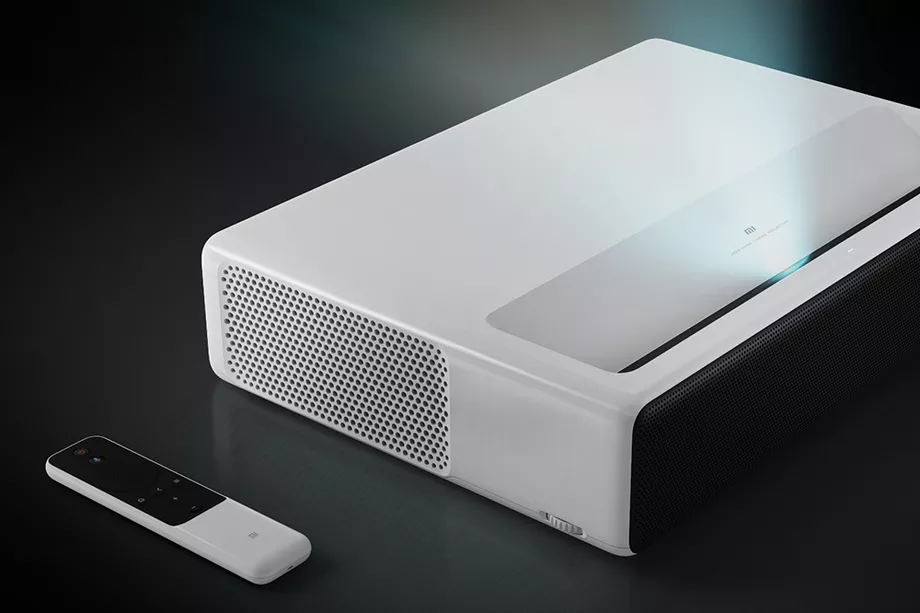 Last year, Xiaomi unveiled its laser projector. Today, the product has made its way to the U.S. The Mi Laser Projector is now officially available on Walmart for $1,999.
Xiaomi says it has no concrete plans to bring a 4K version to the US, and that this is the same model it's sold in China.
Unlike the version that's sold in China — which runs Xiaomi's custom software skin — the U.S. version features Android TV out of the box.
The Mi Laser Projector also comes with Google Assistant integration and can be selected as a video target for the Cast protocol. It comes with YouTube, HBO Now, Showtime, Spotify, ESPN, Sling and other services out of the box.
As for the hardware itself, the Mi Laser Projector is an ultra-short throw projector, which means you can place it just 20cm away from the wall. It has a projection area of up to 150 inches at 1920 x 1080, and it uses ALPD 3.0 laser light source tech. It also comes with a built-in soundbar that has two full range tweeters that produce enough sound to fill a room. The laser diode is quoted for 25,000 hours, ensuring it'll last for several years.
There are three HDMI 2.0 ports, two USB ports, and Wi-Fi and Bluetooth compatibility. It also has four speakers that support Dolby audio. The sound coming from the Mi Laser Projector is relatively decent, with minimal bass. It's enough to enjoy your average pop song, but probably not great for listening to finely tuned orchestral music or bass-intensive dubstep.