AfricaCom, Cape Town, South Africa, 11 November 2009 – AIRCOM International, the leading independent network planning and optimisation consultancy, today announced its selection by Zain Ghana, to help design and plan Zain's network migration from 2G to 3.5G.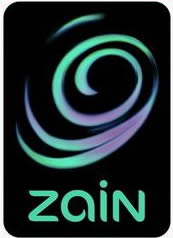 AIRCOM has deployed a team of more than 20 consultants from offices throughout Africa to deliver a service solution for both radio and transmission network planning that supports Zain's ambitious 3.5G network rollout targets.  Following the planning and optimisation of the network, AIRCOM will spend a year in the country training the Zain Ghana local team, prior to a complete competence transfer upon commercial launch.
Formerly MTC, Zain has pledged to invest more $400 million (USD) in Ghana to deliver a reliable, high quality 3.5G mobile network and position the country as one of Africa's leading mobile communications innovators.
"Zain is investing in Ghana as its people need and deserve a reliable, up-to-date mobile network that allows customers to communicate easily by voice, text, picture and video, while accessing internet content and services on the move," said Siyabongo Zulu, Operations Director at Zain Ghana.  "It is apparent that AIRCOM's network expertise and understanding of Ghana's specific market requirements meant it was the perfect partner to help deliver these services, so we're delighted to welcome the team on board."
Commenting on the deal, Graham Kemp, Hub MD for AIRCOM in Africa said:  "To be selected by a leading innovator like Zain to support its ambitious growth into Africa is further evidence that AIRCOM is quickly becoming the service partner of choice in the developing mobile communications marketplace.  We look forward to working with the Zain team to deliver a reliable, quality network to the people of Ghana."