AfricaCom, Cape Town, 12 November 2009: – AIRCOM International, the leading independent network planning and optimisation consultancy, today announced it has been selected by Nokia Siemens Networks to provide mobile network planning consultancy, to help improve network quality for mobile operators in Nigeria and South Africa.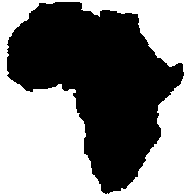 In South Africa, Nokia Siemens Networks selected AIRCOM to provide 2G network optimisation consultation services. These services included both pre- and post-analysis drive testing, capacity planning, site verification and frequency planning. AIRCOM's expertise was also used to assist in the planning of more than 4,500 cell sites across South Africa in a limited time duration, whilst maintaining the necessary quality levels.
Nokia Siemens Networks also turned to AIRCOM to assist in improving 2G mobile network quality in Nigeria. AIRCOM delivered a range of services to NSN, including drive testing consultancy and Line of Sight (LoS) transmission surveys to optimise network throughput and minimise dropped calls.
"There are now, on average, four mobile operators in each African country, so competition is fierce," said Fahd Burki – Director EOT, Nokia Siemens Networks Nigeria. "African subscribers do not tolerate poor service quality. We therefore chose to work with AIRCOM to help drive network performance improvements and benefit from its vast knowledge of the African mobile market and competitive pricing tariffs."
"Africa still has vast growth potential across its wireless communications market," said Graham Kemp, Regional CEO, Africa, for AIRCOM. "African mobile operators are acutely aware of this and are focusing on driving the best possible service quality to their
customers. By optimising 2G voice and SMS delivery, African operators are laying the best possible foundations for future growth, minimising cost and reducing churn."
About AIRCOM International
AIRCOM is an independent provider of network and data management tools and services. The company specialises in end-to-end network planning, sharing, outsourcing and OSS optimisation for IP and cellular networks.