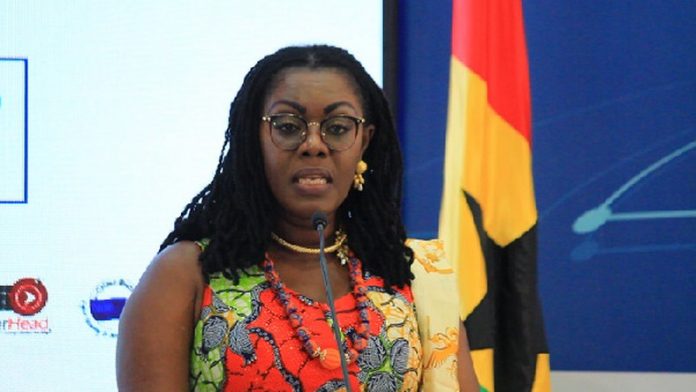 Ghana's Communications Minister, Ursula Owusu-Ekuful has disclosed that the Criminal Investigation Department (CID) estimates that in the reported cases of cyber incidents, victims both individuals and businesses, lost about $105 million in 2018.
She said figure excludes indirect costs as well as other incidents which were not detected and/or reported to law enforcement and other regulatory bodies.
"Reported cases of cybercrime include hacking into protected databases/systems, business fraud, social media impersonation/identify fraud, ransomware attacks, data leakages/breaches and online safety breaches involving children," she said at a press conference in Accra.
"The list is endless. Similar incidents occur each day and Ghana needs to take proactive steps to protect its digital ecosystem. GIFMIS, HRMIS, e-governance infrastructure in health, education, the judicial service, procurement, payment systems, security systems, utilities etc. are all at risk of cyberattacks," she said.
Mrs Owusu-Ekuful said attacks on the country's Critical National Information Infrastructure (CNII) will result in a significant impact on the critical services and affect the lives of Ghanaians.

"Cybercrime is the easiest way for criminals to perpetrate crimes using the same medium we use for our day to day online activities. It provides anonymity and is not limited by geographical boundaries," she said.
She was optimistic that having ratified the Convention on Cybercrime (Budapest Convention) and the African Union Convention on Cyber Security and Personal Data Protection (Malabo Convention), Government is required to implement these Conventions to promote confidence and trust in our digital economy even as we ready ourselves to host the African Continental Free Trade Area.
The Minister recounted the recent unauthorized interference with the Computerised School Placement System and "the ensuing chaos that was orchestrated by some elements of our society at the Black Star Square is one incident that comes readily to mind."
"Government has taken a number of steps to scale up Ghana's cybersecurity readiness and protect the Critical National Information Infrastructure (CNII)," she said.