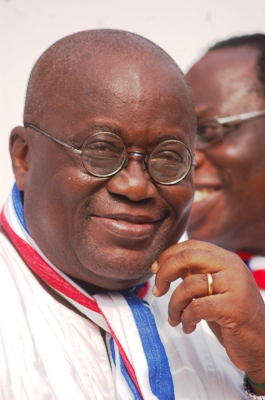 When I saw a call on my cellular phone from a number +233 10 0000, my heart missed a beat. And why not? This was a very strange phone number that I know does not exist but I still answered the phone, albeit cautiously. Lo and behold, it was the voice of the ruling NPP's Presidential candidate Nana Addo Dankwa Akufo-Addo, speaking in Twi and essentially asking me to vote for him. The message lasted exactly 45 seconds.
I could tell that it was a recorded message. This must be one of the last minute campaign strategies by the New Patriotic Party, to sway the floating voters. I can see that we are indeed moving forward with technology in Ghana.
Unfortunately Nana, I am not an eligible voter. All the same, may the best man win!