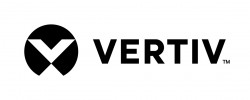 Vertiv, a global provider of critical digital infrastructure and continuity solutions, has announced a distribution agreement with TechAccess, a leading information technology company based in South Africa. The agreement allows TechAccess to distribute Vertiv's integrated rack solutions portfolio designed for the enterprise sector and to support critical infrastructure systems in the Sub-Saharan African market. The partnership aims to improve digital infrastructure access for customers and strengthen the market position for Vertiv and TechAccess in the region.
TechAccess will add Vertiv's edge data centre solutions to its portfolio, including uninterruptible power supply systems (UPS), racks, rack power distribution units (rPDUs), keyboard/video/mouse (KVM) switches, integrated cabinets and rows, infrastructure monitoring, and services. TechAccess's considerable customer base includes key clients from the finance, telco, insurance, mining, and colocation sectors, making the partnership ideal for Vertiv.
According to the Data Centres in Africa Focus Report, revenue from the African data centre market is expected to grow at a compound annual growth rate of 12% from 2019 to 2025, reaching $3bn. The increasing demand for cloud-based services and modular data centre solutions from organisations, tiny and medium-sized enterprises and government agencies will underpin the market. Over 70% of African organisations are estimated to shift to the cloud by 2025.
Vertiv's Southeast Africa regional director, Wojtek Piorko, stated that to support growth in the region, it is essential to make their solutions available to broader markets and to share competencies with strong business partners in the field of critical infrastructure for data centres and edge applications. The integrated solutions covered by the agreement include Vertiv™ SmartCabinet™ and Vertiv™ SmartRow™, both designed to simplify IT deployments in indoor spaces.
TechAccess has leveraged the tools and training available through the Vertiv Partner Program. Their trained and certified technicians execute installations on specific Vertiv products and attend training sessions for regular product updates that Vertiv shares as part of its Partner Program.
Vertiv brings together hardware, software, analytics and ongoing services to enable its customers' vital applications to run continuously, perform optimally and grow with their business needs. Vertiv solves the most critical challenges facing today's data centres, communication networks and commercial and industrial facilities with a portfolio of power, cooling and IT infrastructure solutions and services that extends from the cloud to the edge of the network. Headquartered in Westerville, Ohio, USA, Vertiv does business in over 130 countries. Technology Access Group is a service and solutions-orientated company in the IT sector.