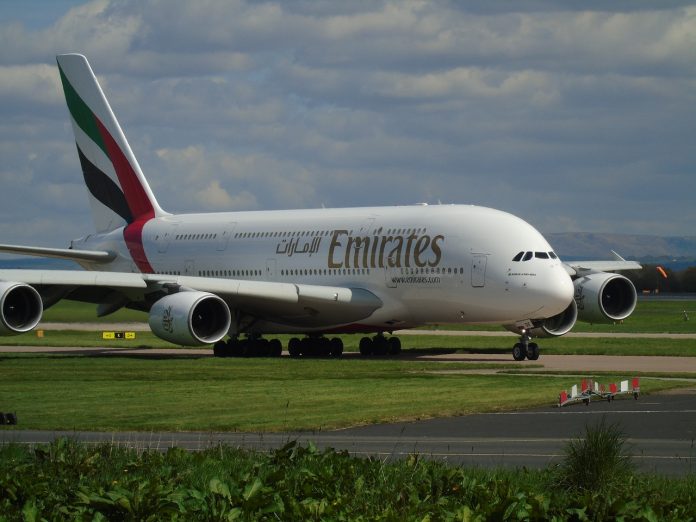 With its first commercial flight 25 October 2007, the Airbus A380 is easily one of the most sophisticated jetliners in the air today. The gigantic size commands awe every time it lands in an airport for the first time. It is thus not much of a surprise that the airline with the highest number of A380 jets, Emirates, makes a big fuss about their new A380 destinations.
Due to the jetliners' sheer size, not every airport can accommodate and service it. Due to the economics of flying so many people at once in such a big jet, not every airport that can service it has scheduled flights. There always has to be a strong business case, for these flights to happen.
A few airports across Africa do receive regularly scheduled A380 flights.
Johannesburg, South Africa
It is no surprise that Africa economic hub also known as the City of Gold, has the highest number of scheduled A380 flights. The large passenger traffic between Johannesburg and European cities makes a strong business case for some airlines to send down their big jets.
British Airways, Air France, Lufthansa and Emirates all routinely ply A380 jets to Africa's busiest, OR Tambo International Airport.
As of November 2018, the regular A380 flights are:
British Airways BA 55 / BA 56 London – Johannesburg – London
British Airways BA 57 / BA 58 London – Johannesburg – London
Air France AF 990 / 991 Paris – Johannesburg – Paris
Port Louis, Mauritius
The holiday paradise is also a serious business destination. The island country of Mauritius attracts more than just tourism, it is a serious economic hub due to its business-friendly environment. It routinely comes #1 in Africa on the Ease of Doing Business ranking. Little wonder, it's airport attract a lot of traffic.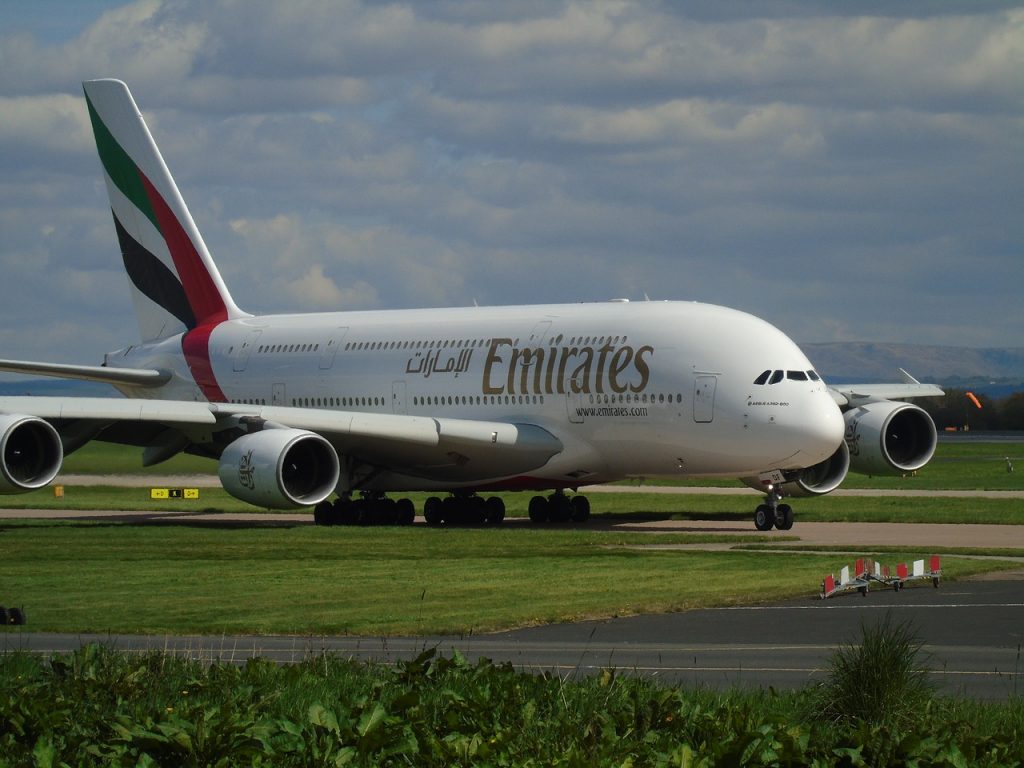 Sir Seewoosagur Ramgoolam International Airport is among the top 10 busiest airports in Africa. It welcomes two Emirates flights from Dubai on a daily basis, the A380 super-jumbos being deployed most of the time.
Emirates EK 701 / EK 702 Dubai – Port Louis – Dubai
Emirates EK 703 / EK 704 Dubai – Port Louis – Dubai
Abidjan, Cote d'Ivoire
The coastal city and economic hub of francophone West Africa is a very vibrant location, for business and pleasure.
It attracts a healthy dose of traffic from across Africa and select European cities. It's umbilical cord to Paris is still very strong. It is thus not much of a surprise that the volume of traffic between Abidjan and Paris makes a business case for a big jet. Air France regularly makes use of the A380 for its flights to Félix-Houphouët-Boigny International Airport.
Air France AF 702 / AF 703 Paris – Abidjan – Paris
Casablanca, Morocco
Morocco's biggest city and economic hub plays host to Mohammed V International Airport. This airport routinely ranks as Africa's 4th busiest. Emirates makes use of A380 jets on this route.
Emirates EK 751 / EK 752 Dubai – Casablanca – Dubai
Honourable mentions:
A few other African cities have had the pleasure of landing the A380, scheduled or otherwise.
Accra, Ghana
The A380 made a grand entrance into Accra, as part of celebrating the launch of a new airport terminal, in September 2018.
Dar es Salaam, Tanzania
An Emirates flights scheduled to land in Port Louis was diverted due to poor weather conditions in April 2018.