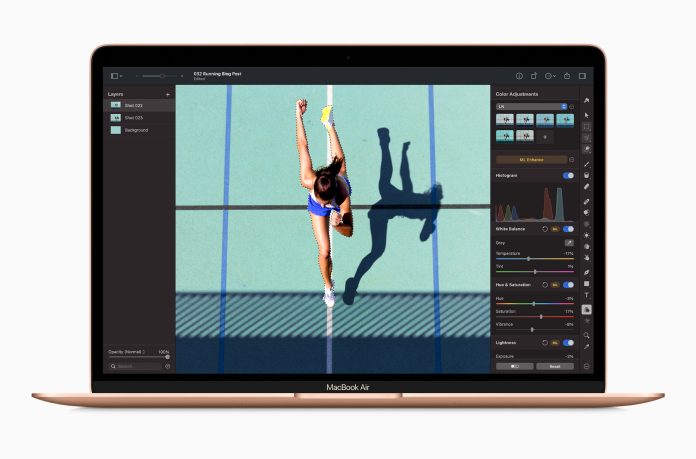 Apple's MacBook M1 is a powerful and innovative laptop that has been well-received by users worldwide. This article will explore the features and performance of the MacBook M1 in South Africa, as well as its availability and pricing in the local market.
One of the standout features of the MacBook M1 is its use of Apple's M1 chip, which was designed specifically for Mac devices. The M1 chip is a powerful and efficient processor that delivers fast performance and long battery life. The MacBook M1 has been praised for its impressive battery life, with some users reporting that it can last up to 20 hours on a single charge.
In terms of design, the MacBook M1 is thin and lightweight, making it a portable and convenient choice for users on the go. It has a high-resolution Retina display that delivers crisp and clear visuals, making it a great choice for photo editing and video streaming tasks. The laptop also has a large trackpad and a comfortable keyboard, making it a pleasure to use.
In terms of storage, the MacBook M1 is available in 256GB and 512GB versions, which should be sufficient for most users. However, if you need more storage, you can use the laptop's Thunderbolt 3 ports to connect external hard drives or other storage devices.
Regarding connectivity, the MacBook M1 has Wi-Fi 6 and Bluetooth 5.0, which provide fast and reliable wireless connections. It also has two Thunderbolt 3 ports, which allow you to connect to various devices and peripherals.
The MacBook M1 is available in South Africa from authorized Apple resellers and retailers. Prices for the laptop vary depending on the model and storage capacity, but you can expect to pay around R25,000 for the 256GB version and R30,000 for the 512GB version.
Overall, the MacBook M1 is a powerful and innovative laptop that offers fast performance, long battery life, and a sleek design. It is a great choice for South African users looking for a reliable and portable device for work or leisure. While it may be a bit more expensive than other laptops on the market, its features and performance justify the price.