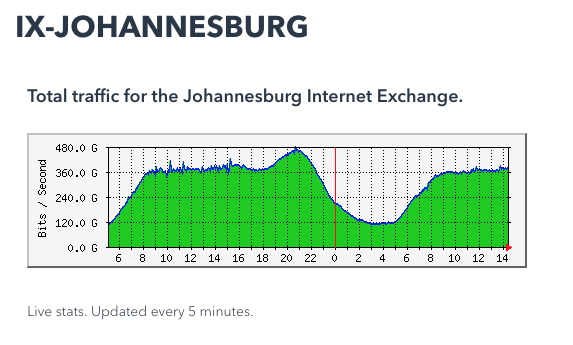 The tech giant, Apple, has started peering on NAPAfrica Johannesburg Internet Exchange Point (IXP) with its global ASN AS714. This marks Apple's first peering in Africa.
While Apple maintains a selective peering policy, the presence on NAPAfrica enables it to deliver its online services like Apple Music, iCloud as well as Apple software updates in a speedy and more reliable manner to Internet Service Providers (ISPs) in South Africa and other parts of the Southern African region that peer with AS714.
AS714's landing in Johannesburg increases Apple's presence at over 50 IXPs across the world. AS714 peers extensively with leading global carriers.
The new addition of AS714 brings the number of active peers on NAPAfrica Johannesburg to 325, making the IXP the 13th in the world based on the volume of peering ASNs, according to data from bgp.he.net
Leading global carriers, ISPs, CDNs and content providers currently peering on NAPAfrica Johannesburg include TENET, Automattic, Inc (WordPress), Netflix, T-Systems, British Telecoms, Level3, PCCW Global, China Telecom, Yahoo!, Hurricane Electric, Microsoft, MTN, and CloudFlare.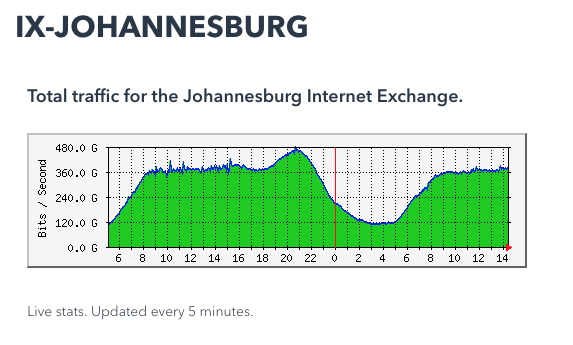 At the time of writing, traffic across NAPAfrica Johannesburg was peaking at 480 Gbps.
NAPAfrica is available at Teraco datacentres across Johannesburg, Cape Town and Durban in South Africa.
Updated: the number of peers and the specific number of peering locations were removed from the earlier report.