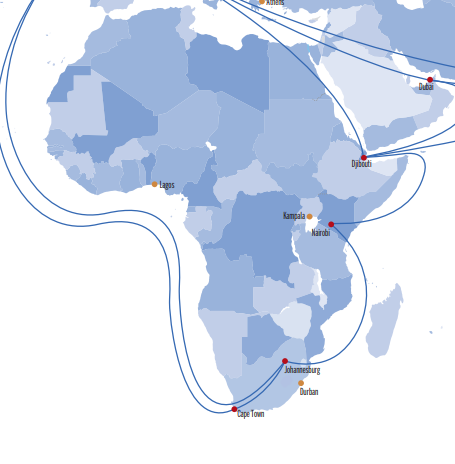 One of the world's most connected IP networks, Hurricane Electric, has expanded its data centre presence and IP network to Teraco CPT1 in Cape Town South Africa, bringing its presence in Africa to 4 locations.
Their other locations in Africa are in Teraco JB1 in Johannesburg South Africa, East Africa Data Centre in Nairobi Kenya and Djibouti Data Centre in Djibouti (Djibouti).
Founded in 1994, Hurricane Electric operates one of the largest IPv4 & IPv6 backbones with a global reach and massive peering across all continents of the world. As of 8th October 2018, the company connects to 7,196 other IP networks (ASNs) over IPv4 and 4,461 other IP networks (ASNs) over IPv6.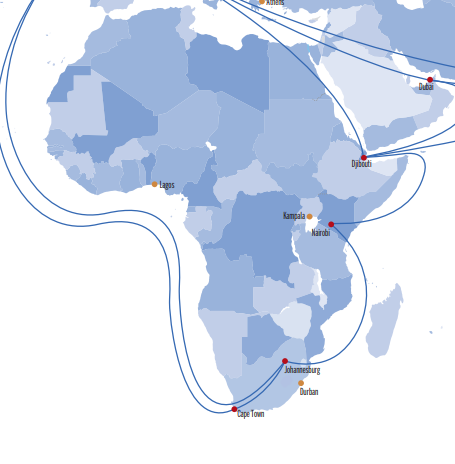 The carrier is known for an aggressive open peering policy and is currently present on 191 Internet Exchange Points (IXPs) and peering or offering IP Transit to some 8,015 IP networks (ASNs). This makes Hurricane Electric's AS6939 easily one of the most peered ASNs in the world.
In Africa, the carrier peers openly on Johannesburg Internet Exchange (JINX), NAP Africa IX Johannesburg, Cape Town Internet Exchange (CINX), NAP Africa IX Cape Town, Kenya Internet Exchange Point (KIXP) and Djibouti Internet Exchange (DjIX).
According to the Network Map published on HE's website, there is a strong possibility the carrier would be expanding into 3 other African cities in the near future: Lagos Nigeria, Durban South Africa and Kampala Uganda.